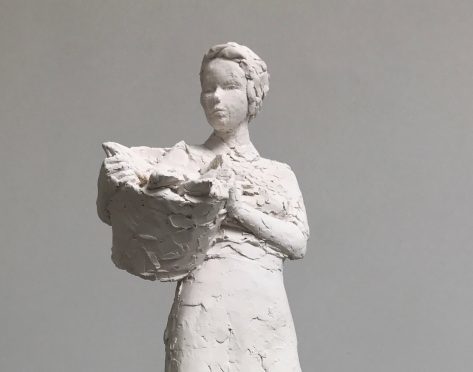 New plans have revealed what Aberdeen's permanent memorial to its fishing industry workers could look like.
A planning application detailing two statues, which would be installed outside the city's Maritime Museum, has been submitted to Aberdeen City Council.
The Shiprow site has been chosen as the preferred location for the £63,500 tribute, as records dating back to the 1100s show it was home to what is thought to have been the city's first wooden fishing dock.
The creation of a fishing industry memorial was first tabled in 2014, with a shortlist of artists drawn up in April this year.
The Fishermen's Memorial Working Group is now looking to commission Oxfordshire sculptor David Williams-Ellis to create the final piece.
He pitched them designs of two life-sized statues of a man and a woman with the theme "No man can be a fisher and lack a wife."
His proposal shows a man hauling a net of fish, standing at the top of some steps beside his wife, who would be holding a creel and emptying a catch.
Mr Williams-Ellis said: "The women working in the fishing industry were just as important as the men.
"You couldn't do a job like that without proper support and teamwork."
He added: "Hopefully I can meet, or even better, the working group's expectations.
"It is a great honour to be involved, and I'm really excited to have been asked."
If planning permission for the statues is approved, it is hoped they can be installed in the spring.
Lord Provost Barney Crockett said: "The quality of submissions was very high and there were a number of strong proposals which really fitted the brief.
"Following a discussion by the working group a preferred artist was selected, with a view to creating an appropriate and lasting memorial to the men and women who lived, worked and died in the fishing industry in Aberdeen.
"These statues will be a magnificent thing to have in the city and I am really looking forward to seeing what's produced."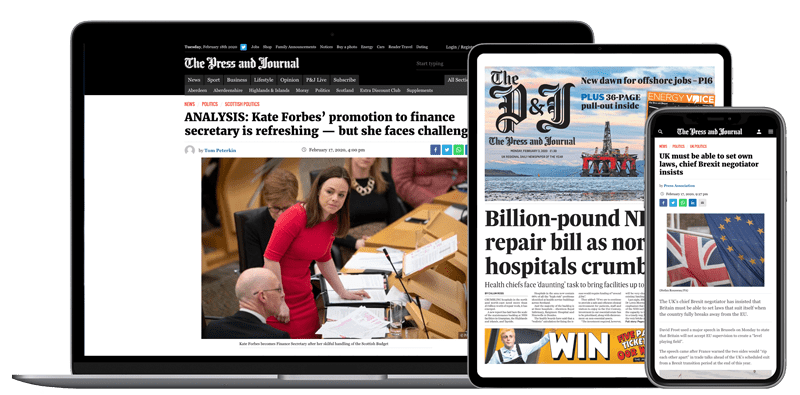 Help support quality local journalism … become a digital subscriber to The Press and Journal
For as little as £5.99 a month you can access all of our content, including Premium articles.
Subscribe