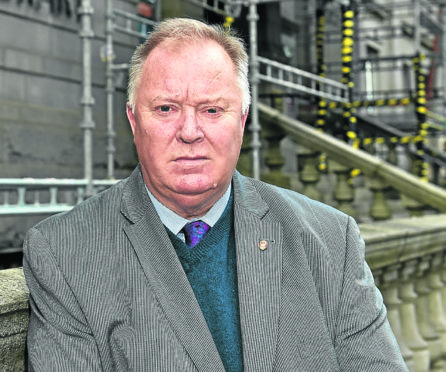 Work on the damaged roof of an iconic Aberdeen library are expected to take more than nine months – but the council has refused to reveal the potential costs of the repairs.
The Press and Journal revealed earlier this week that extensive repairs would be required on the Central Library roof after masonry problems and water damage "across several roofs" were detected by a steeplejack.
The Victorian granite building, in Rosemount, has been clad in scaffolding since May.
In February 2014, stormy weather was blamed after a large chunk of plaster crashed on to the main staircase, forcing the authority to close the area while an inspection was carried out.
The authority has set aside £100,000 in its budget to carry out work on the roof of the city landmark to identify any problems.
Work to the town house roof, where masonry problems were detected in April 2014, was finally finished earlier this year costing the authority £4million.
Last night a council spokeswoman said the finance committee had been informed that the work would take around 40 weeks and would begin next month.
However they have declined to reveal costs as the project is out for tender.
An Aberdeen City Council spokeswoman said: "The tender process is under way and budget details are confidential at this stage.  Work is expected to begin November and to be completed spring 2018."
Midstocket and Rosemount councillor Bill Cormie said that he hoped budgets would not spiral like recent repairs to the town house roof.
He said: "People are asking why the scaffolding is up when nobody appears to be working on the building. The cost of keeping the scaffolding there from May must be colossal.
"If the work needs to be done then obviously it should be to prevent any collapses like three years ago.
"The question that needs to be asked is why  these works, which are across several roofs, were not identified three years ago when the council spend £100,000 to investigate.
"We don't want this spend to escalate like other projects in the recent past."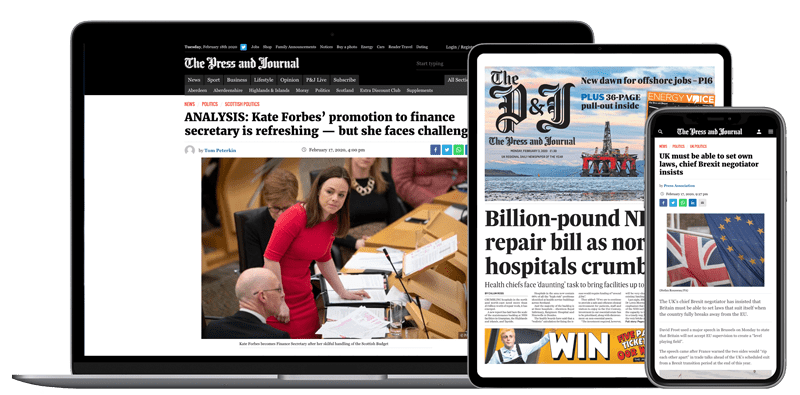 Help support quality local journalism … become a digital subscriber to The Press and Journal
For as little as £5.99 a month you can access all of our content, including Premium articles.
Subscribe