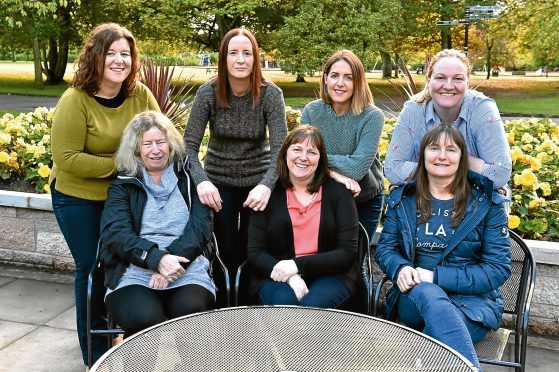 Landmarks across Aberdeen will be lit up in pink and blue this week in solidarity with parents who have lost their children.
Today marks the start of Baby Loss Awareness Week across the world.
From Monday to Thursday the Miscarriage Information Support Service (MISS) will be holding daily drop-in sessions at Aberdeen's Danestone Community Centre for women, partners, and their family and friends to find out more information about receiving support.
They will also be able to talk to others who have experienced similar circumstances.
Abi Clarke, MISS founder,  said: "Miscarriage is a taboo subject where not many people feel like they can speak about it as they may feel ashamed, guilty and alone. Baby Loss Awareness Week is for bereaved parents, along with their families, to unite with others across the world to commemorate their babies' lives."
Aberdeen Sands, a stillbirth and neonatal death charity which offers telephone support through its helpline on 0870 760 6649, is also supporting the cause.
Sandra Stephen, a member of its committee, said: "Baby loss is a very personal subject to talk about, so hopefully we can break these barriers down a bit. This week will help to raise awareness of the fact there is a lot of support available for people."
A number of prominent buildings have pledged to use their lights to mark the week, including Marischal College, HM Theatre and Robert Gordon University.
An RGU spokesperson said: "RGU is proudly joining around 50 charitable organisations in turning pink and blue to mark Baby Loss Awareness Week.
"The Sir Ian Wood Building will be illuminated in the colours to show support to bereaved parents and families in the north-east and across the UK."