A north-east man jailed in the Philippines has refused the chance to be deported back to the UK so that he can fight the charges against him.
Frank Bohlert, from Culter, has been languishing in a Manila prison since September 14 after his visa expired and his ex-partner Arlyn made claims that he had abused her.
Expat stranded in Philippines jail could remain there for "weeks"
He is in the Bicutan Taguig jail, which is notorious for holding foreign residents for long periods of time without charge.
The 61-year-old was told he could be deported back to the UK following Foreign Office intervention.
But he claims his ex-partner stole his laptop, car and money, and he wants to stay in south-east Asia to seek justice.
His family fears however that he is "banging his head against a brick wall".
After refusing to leave, Mr Bohlert was charged for remaining in the country without a visa, working while only possessing a holiday visa and assaulting his ex.
He will stay in jail until his case gets to court, which could take months.
Mr Bohlert used to work in the offshore sector as a consultant and also ran a business which hired out winches to oil companies in the north-east.
But he turned his back on Scotland six years ago after meeting Arlyn online.
Together they ran a bar called Twilights Rock Bistro until his incarceration last month.
Now he is stuck in a cell with 11 others, loveless and penniless.
His step-brother Graeme Simpson, of Aboyne, said: "He's got nothing left. He wants to stay out there and fight to get his money back. I don't know what good it will do.
"I think he's banging his head against a brick wall.
"Everything is in her name because only Filipino people can buy property.
"He could have been back home. It's going to be difficult for him because he's a foreigner in a different country.
"He's got a phone in his cell now which they are letting him use."
Mr Simpson does not know how much Mr Bohlert has lost out on but understands it is into the thousands.
The Foreign Office is still providing support to Mr Bohlert.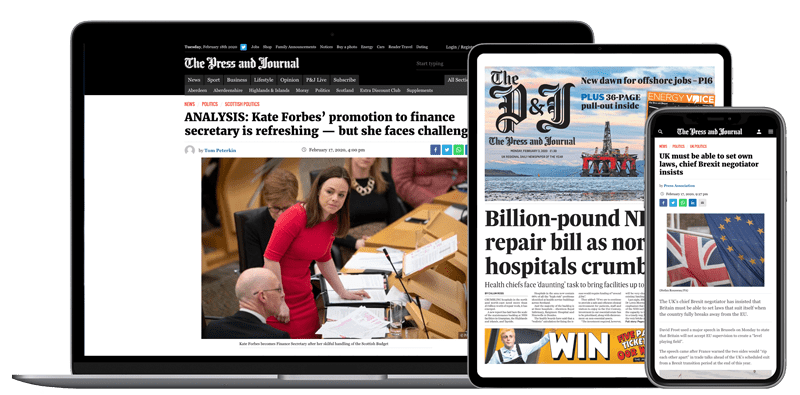 Help support quality local journalism … become a digital subscriber to The Press and Journal
For as little as £5.99 a month you can access all of our content, including Premium articles.
Subscribe