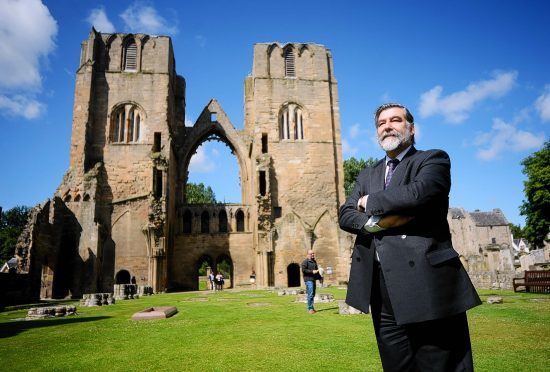 Scottish tourism bosses have confirmed nearly two-thirds of their tourist information centres will close as part of a "radical" move, designed to meet the increasingly digital needs of visitors.
VisitScotland announced that 39 of its 65 centres would shut over the next two years, leaving 26 "high impact regional hubs" open – nine of which will be in the north-east and Highland regions.
The organisation is blaming a 58% decline in footfall at existing centres in the past 12 years for the closures.
Led by Lord Thurso, the current chairman of VisitScotland, the strategy will permanently axe centres in Thurso, Fort Augustus, Fraserburgh, Sumburgh, Durness, Banff, Huntly, Stonehaven, Drumnadrochit, Lochinver, Strontian, Castlebay, Lochmaddy, Stromness, Sumburgh, Inverary and Campbeltown.
Owner of Loch Ness marketing, William Cameron, last night criticised the decision and argued it would put tourists off with the words: "People still want to see people – we need to look after our customers.
"It is vital that they get the right information from properly-trained staff and not just any Tom, Dick or Harry.
"Tourism in this region is booming, with staggering amounts of people flocking to Skye, Loch Ness and the NC 500, without the proper infrastructure – we are going to put them off ever coming back.
"We will end up killing off the goose that laid the golden egg."
Some of the centres will cease trading at the end of the month.
Stonehaven community council chairman, Phil Mills-Bishop described the decision as a sign of the times and added: "A lot of the local community will see it as another visual sign of Stonehaven atrophying after the closures of Stonehaven Magistrate Court, and Clydesdale and RBS Banks.
"However, Neil Christensen from Visit Scotland (Area Executive for NE) confirmed this morning that they are continuing to support the Acheres-Stonehaven Twining/Concordat initiative and other local projects –and will put more resources into online interaction/dissemination."
Staff affected by the centre closures are to be offered redundancy packages or the chance of redeployment, but the number of job losses is not yet known.
Other centres earmarked for closure include those at Edinburgh and Glasgow Airports and Tyndrum.
Jo Robinson, Regional Director at VisitScotland, said: "It's time to switch our focus and investment into new and diverse initiatives to ensure we are reaching as many visitors as possible with the information they want, in the way they want it, when they want it."