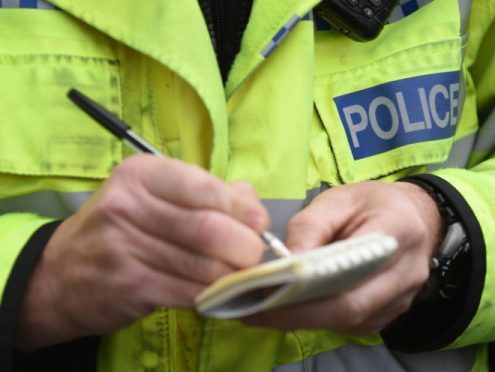 Police hunting a jogger who pushed a woman in front of a bus in London have made an arrest in Aberdeen.
Metropolitan Police have been on the trail of a man who shoved a woman into the path of a bus on Putney Bridge in south west London on Friday, May 5.
The driver quickly swerved the massive vehicle as it was inches away from the falling woman's head.
CCTV footage of the attack was viewed millions of times across the world, prompting widespread shock.
Police have now confirmed that a 49-year-old man was arrested in Aberdeen today, in connection with the incident.
However, the suspect was later released with no further action being taken.
About 15 minutes after the incident, which happened around 7.40am, the jogger came back the other way across the bridge.
The 33-year-old victim tried to speak to him but he did not acknowledge her and carried on jogging towards the north side of the river.
The jogger is described as a white man, aged in his 30s, with brown eyes and short brown hair.
Detective Sergeant Chris Griffith, the officer leading the investigation, said: "We are continuing to investigate this incident and follow up leads as and when we receive new information about possible suspects.
"We are grateful to those who have called in so far.
"I am also appealing for anyone who recognises the man in the CCTV stills, or with any information that might assist the investigation to contact police or Crimestoppers."