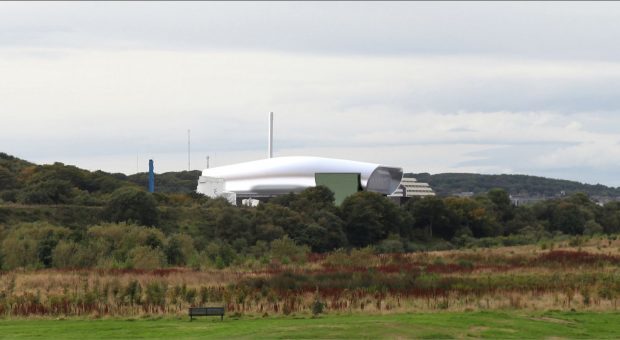 Outside experts are being called into Marischal College today to attempt to break the deadlock between the authority and several community bodies over the controversial incinerator project.
In August, members of Kincorth and Leggart, Cove and Altens, Nigg and Torry community councils walked out of the regular stakeholder meetings organised by the city council to discuss the £150million Tullos scheme.
In a joint statement released at the time, they said they felt they had "nothing to gain" from the meetings and were "being used as pawns" to show they were "onboard" with the scheme.
Now, the local authority have revealed they have brought in an "independent mediation service" to build bridges, with a meeting scheduled to take place today.
The facility, approved by councillors last October, aims to reduce the carbon footprint of the local authority, in advance of stringent new Scottish Government regulations due to be imposed by 2021.
It will take unrecyclable waste from the city, Aberdeenshire and Moray. In 2014, the three councils produced 278,000 tonnes of household waste and 160,000 tonnes of this was sent to landfill.
However, opponents have frequently raised concerns about an increased lorry traffic and the incinerator's proximity to a nearby primary school.
An Aberdeen City Council spokeswoman said: "We welcome the feedback from the sessions and look forward to engaging constructively with stakeholders."
Ron Plushkis, chairman of Torry Community Council, responded: "This seems to be a purely political exercise, so that they can say that they have engaged with us.
"We will go along and hear what they have to say, but I think it is a dishonest ploy."
Torry and Ferryhill councillor Alan Donnelly, a supporter of the project, said: "Unfortunately, it seems people are still fighting it instead of getting round the table to come up with positive solutions."