Passers-by have described hearing the "grinding of granite" as a red-faced driver wedged his bus under an Aberdeen bridge.
Police were called to Riverside Drive at 3.10pm yesterday after a FirstBus double decker – emblazoned with "The Bridges" route branding – became stuck under the Wellington Suspension Bridge.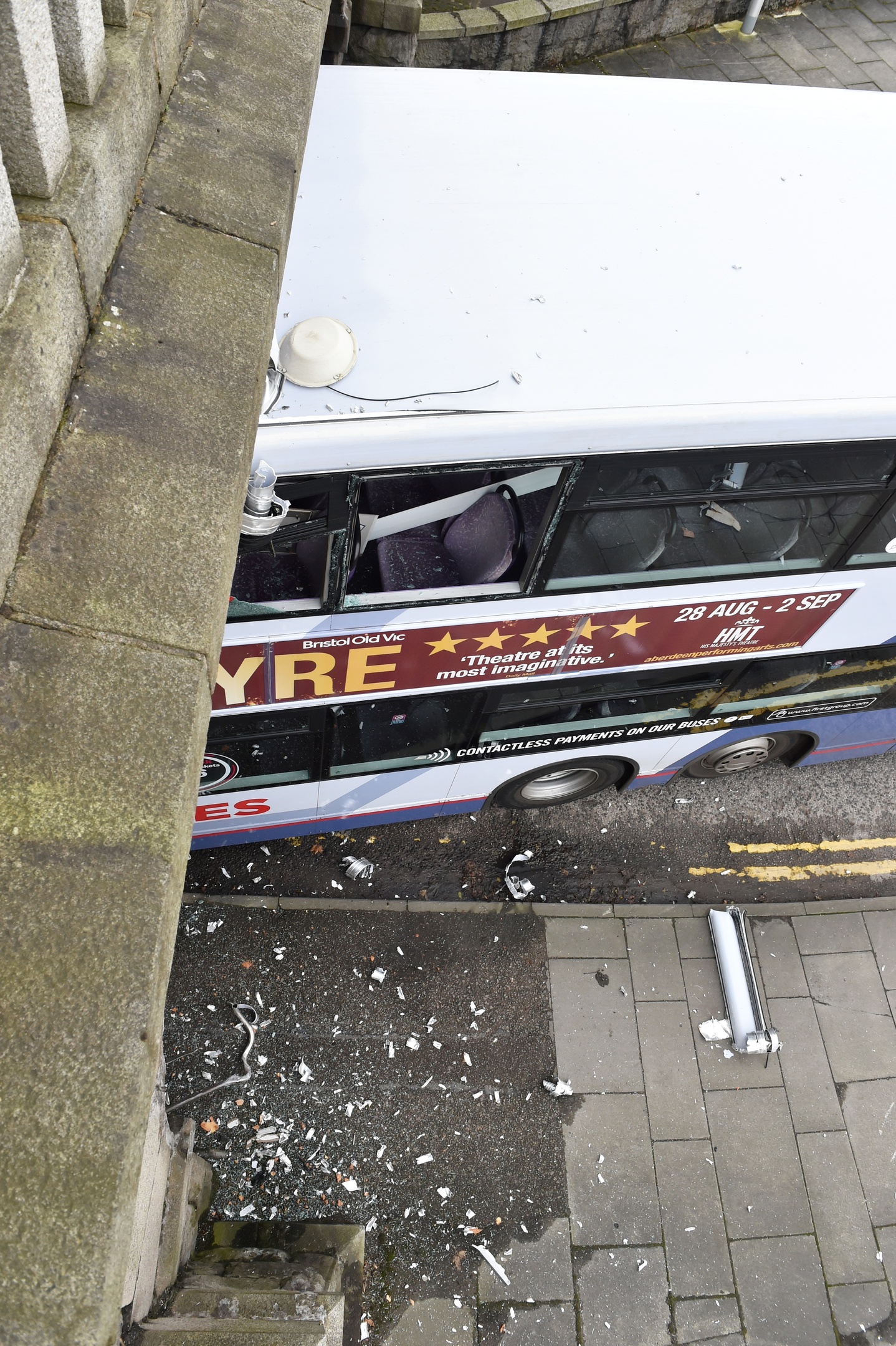 Part of the bus roof and its upper windows crumpled away as it scraped the underside of the historic bridge.
There were no passengers on board the vehicle at the time – meaning it was left with unfortunate "Sorry: Not in service" signage as mechanics worked to free it by letting the air from its tyres.
In yet another unlucky turn, the road was closed for around 90 minutes, blocked in one direction by a FirstBus branded car bearing the slogan "driving excellence."
Software engineer Ali McLeod heard the crash from his office. He said: "I heard the screeching of metal grinding off the granite. You do hear it often from here but this is the first time I've seen a bus get stuck."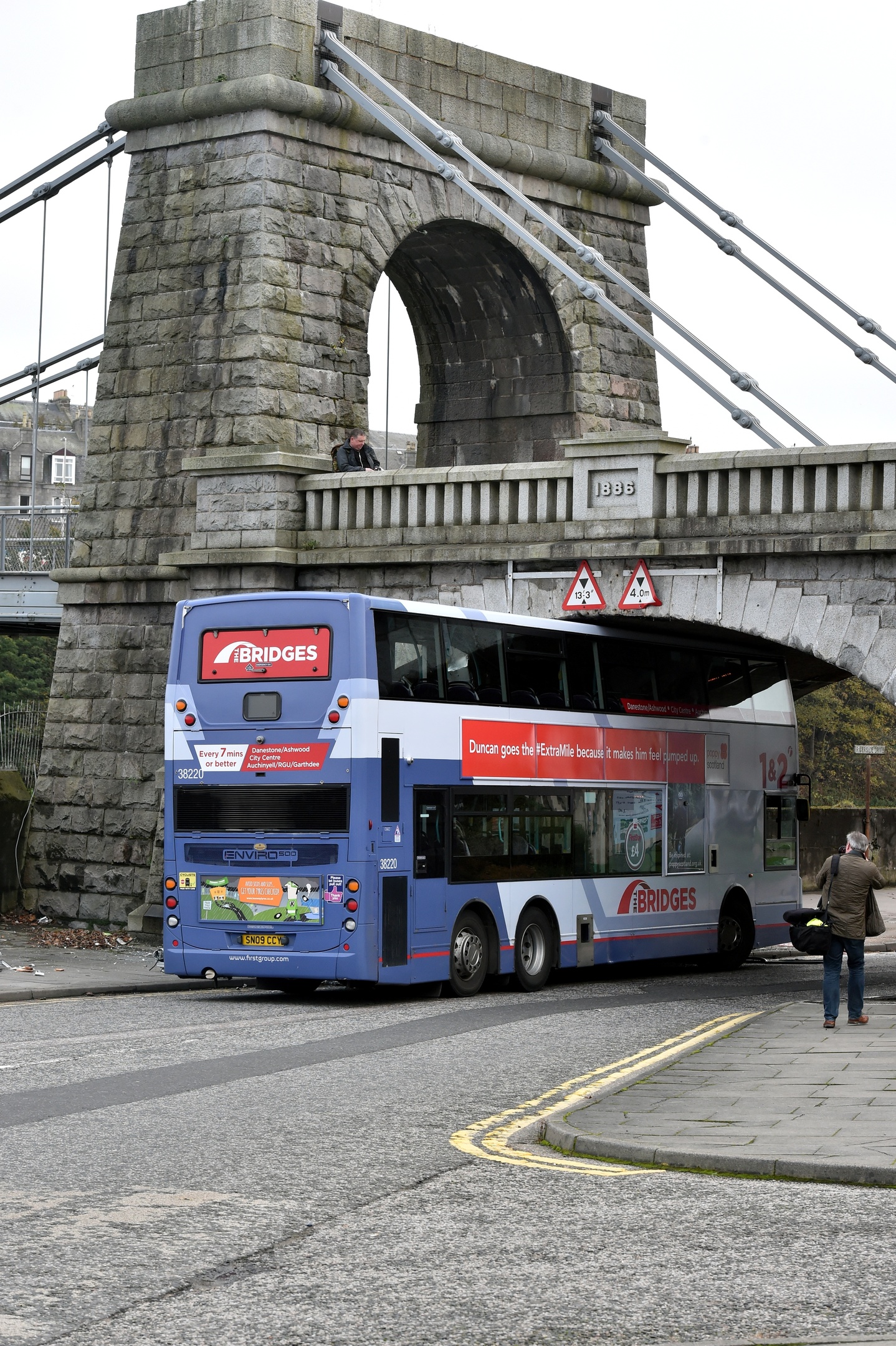 Kevin Stewart, SNP MSP for Aberdeen Central, said: "That structure is of significant historic importance to this city and I am seeking assurances from FirstBus that they will take responsibility and pay for any damages that may have been caused today, and I hope the city council can inspect the bridge immediately and provide an update on its condition."
A FirstBus spokesman said: "We can confirm that there were no passengers on board this vehicle when it collided with the bridge on Riverside Drive.
"The vehicle was not in service at the time. It is too early to know the exact details of what happened but we will be providing the police with every assistance in their investigation into the circumstances."