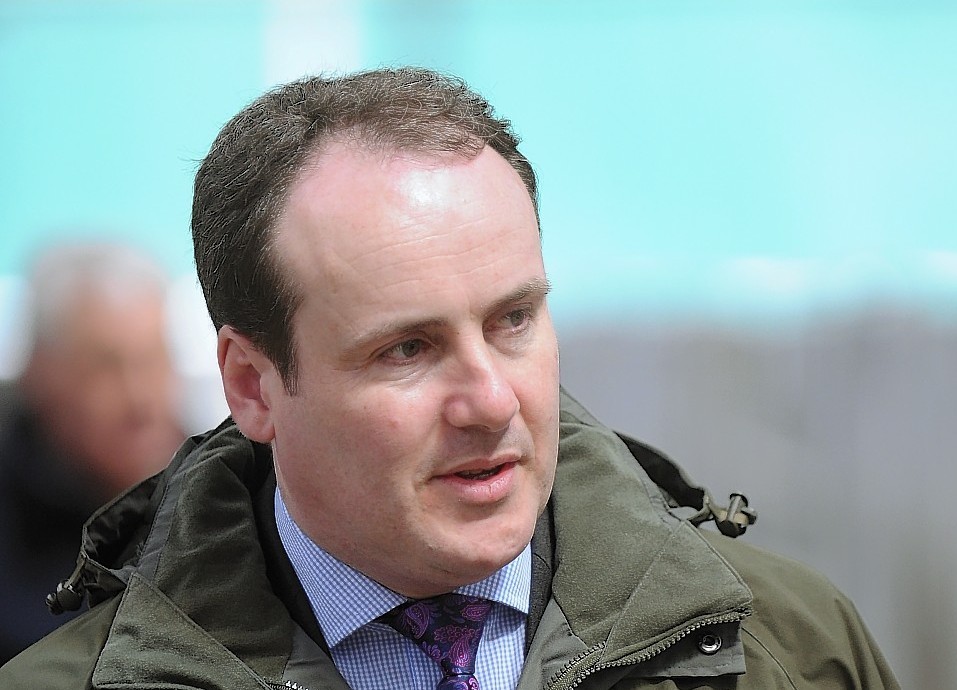 A senior Holyrood politician has hit out at the UK's climate change minister, claiming she took credit for the Scottish Government's work.
Scotland's Energy Minister Paul Wheelhouse has criticised Claire Perry over comments she made about the Hywind project in the House of Commons.
To find out more about the Hywind project, visit our sister site Energy Voice. 
The £190million floating wind farm, 15 miles off the coast of Peterhead, was connected to the electricity grid last week.
The first of its kind in the world, the Statoil scheme is expected to generate enough energy for 20,000 homes.
In a Westminster debate on carbon capture and storage on Thursday, Inverness, Nairn, Badenoch and Strathspey SNP MP Drew Hendry criticised the UK Government's "shameful" scrapping of a planned development in Peterhead.
Ms Perry responded: "I know that the marching orders for the SNP, if not always for the honourable gentleman himself, is that its members have to be as gloomy as possible about everything at all times.
"But it is, frankly, really very sad that he has made no reference today to the Hywind offshore floating wind plant, which is one of the most innovative and creative things that is being done.
"It is being done by the UK Government, because this area is not a devolved matter, as he knows."
The comments drew criticism from Paul Wheelhouse, who wrote to Ms Perry that her "assertion" of this was "where we – and I think most reasonable people – would feel compelled to disagree."
He added: "The fact is that the higher level of support, through a specific Renewables Obligation Certificates (ROC) figure for floating offshore wind which enabled the Hywind Scotland project to proceed was available solely north of the border.
"That support was introduced by the Scottish Government.
"Those devolved powers on ROC… have since been removed by your colleagues in the UK Government."
A spokeswoman for the Department for Business, Energy and Industrial Strategy said: "I can confirm that the minister will respond to Mr Wheelhouse's letter in due course."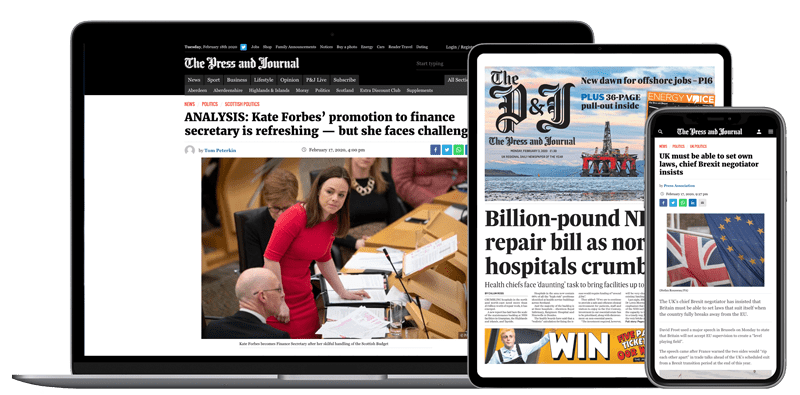 Help support quality local journalism … become a digital subscriber to The Press and Journal
For as little as £5.99 a month you can access all of our content, including Premium articles.
Subscribe