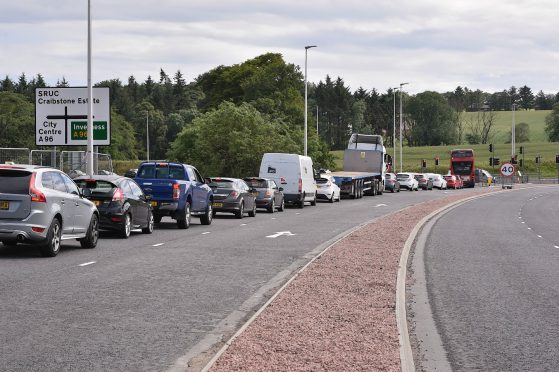 A raft of road closures have been announced meaning fresh traffic misery for motorists travelling in the north of the city.
Dyce Drive, which had been due to reopen yesterday after a near-fortnight delay, is to remain shut for a further three weeks.
It comes just a week after a four-month contraflow was put in place on the A96 Aberdeen to Inverness road.
The busy Dyce airport route, which has already been blocked off since the beginning of the month, will not reopen until November 13, when the northbound carriageway will be open to traffic.
However the southbound lane will be closed until December 4.
The closures are in connection with work on the new £333million exhibition centre, which is being carried out by Roberston Major Projects and Scottish Water.
There are a range of aspects to this stage of the project, including forming a new entrance to the concert venue and underground water works.
Meanwhile, disruption is also expected elsewhere after Transport Scotland announced the A90 Aberdeen to Fraserburgh road will be down to one lane at Blackdog for the next six weekends.
The closure, in between the North Tarbothill and Milden junctions, will result in a contraflow from 8pm on Friday until 6am on the following Monday with the final weekend of restrictions running from December 1-4.
The work is part of the ongoing Aberdeen bypass construction.
A temporary 40mph speed limit will be in place across each weekend.
Diversions will be signposted.
Meanwhile at the west of the city there will be temporary traffic lights in place at a busy junction.
The signals, where North Deeside Road meets Milltimber Brae, will go live from 7am tomorrow. Transport Scotland expects the lights to be in place for about four weeks while construction continues on the city bypass.
During this time permanent lights will also be installed and are scheduled to become operational late next month.
Motorists are also being warned that the junction will have to close for a period in mid-November to allow for surfacing works.
The dates for the closure are expected to be confirmed in due course.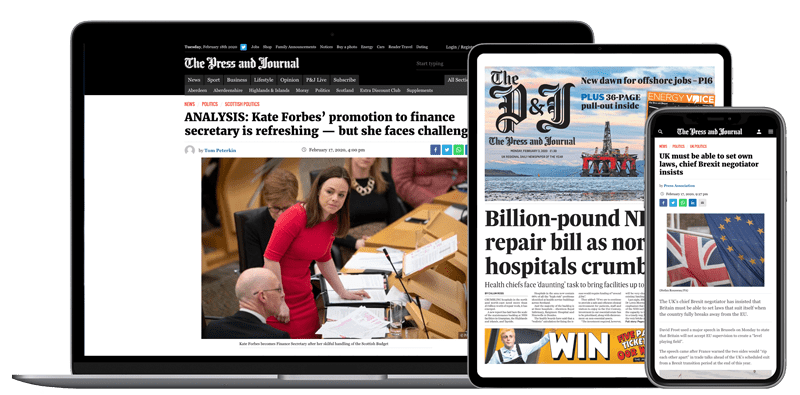 Help support quality local journalism … become a digital subscriber to The Press and Journal
For as little as £5.99 a month you can access all of our content, including Premium articles.
Subscribe