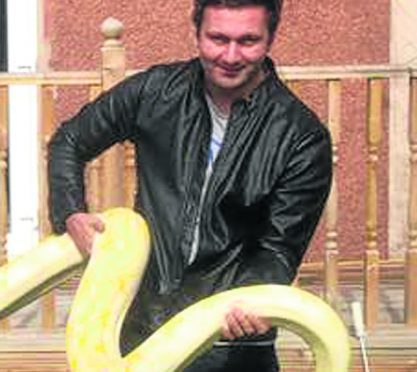 A snake lover with one of the only dangerous wild animal licences in the north-east could have his reptiles taken away.
Tom McPherson, who lives at Portlethen, is being investigated by Aberdeenshire Council amid claims he breached his licence by taking dangerous snakes out of his home without notifying, or receiving permission, from the authorities.
Pictures of Mr McPherson handling snakes and visiting another reptile enthusiast in Alva, Clackmannanshire, have been posted online from the time of the allegations.
The Dangerous Wild Animals Act, which was put in place to deal with an increasing number of people keeping deadly species as pets during the 70s, places restrictions on ownership of venomous snakes, such as black mambas and king cobras.
One reptile keeper from the central belt, who did not wish to be named, said: "They're very serious snakes, and are under very strict licences.
"It's worrying. What if he (Mr McPherson) crashes his car on the road, and some poor ambulance driver arrives with the best intentions of treating injuries, and the box of snakes in the car breaks open?
"We could get some poor paramedic stuck in the middle of nowhere, miles and miles away from the closest anti-venom, bitten by one of these snakes.
"There are only a few dangerous wild animals licences across Scotland, and I think other licence-holders would be pretty shocked about this.
"Keeping black mambas and king cobras isn't a conservation issue, so there's no real purpose in keeping them. It's not like you can get them to sit in your lap while you watch the telly."
Mr McPherson declined to comment when approached by the P&J, while a spokesman for Aberdeenshire Council said: "Aberdeenshire Council is investigating and can confirm a licence continues to be held under the Dangerous Wild Animals Act."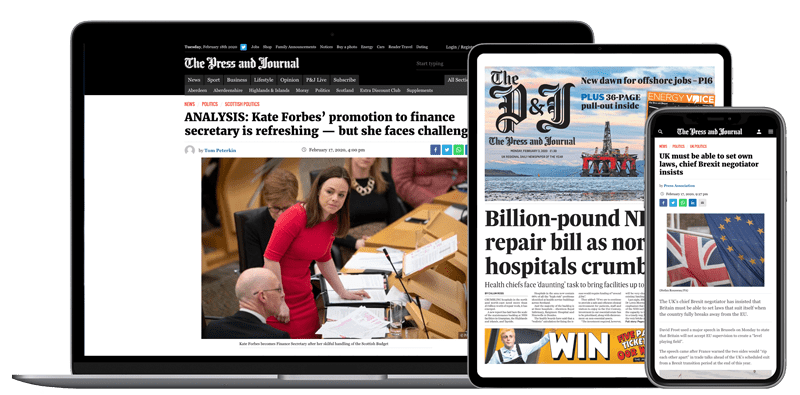 Help support quality local journalism … become a digital subscriber to The Press and Journal
For as little as £5.99 a month you can access all of our content, including Premium articles.
Subscribe