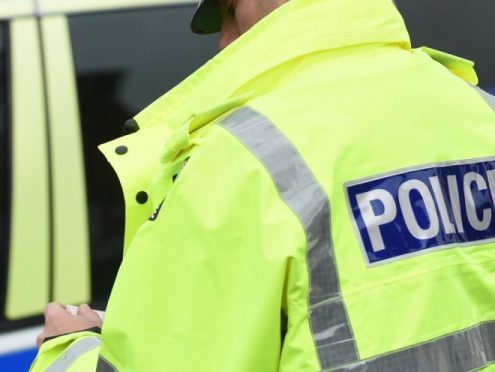 Police are investigating after an Aberdeen bookies was robbed.
The incident happened at William Hill on School Road about 6.35pm on Thursday.
The suspect, managed to escape with cash which police have said was between £10-99.
The culprit, who is described as a white male, is aged early to late 20s.
He is between 5ft 9-11ins, slim with a pale complexion and stubble.
He was wearing a black jacket with a logo on the left breast, a grey hooded jumper, dark jogging trousers and dark coloured trainers with distinctive blue stripes on them.
Detective Constable Wilson who is leading the investigation said, "This incident has left staff at the shop shocked.  Please be rest assured Police Scotland will deal with this type of incident robustly and will make all possible effort to trace the perpetrator".
Anyone with information about the suspect should call police on 101 or Crimestoppers on 0800 555 111 to report this anonymously.