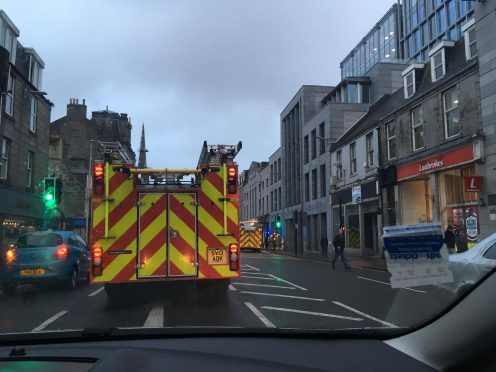 A tar boiler on the roof of an Aberdeen office block sparked a false alarm for firefighters this afternoon.
The alarm was raised after a member of the public reported smoke rising from the 12-storey Capitol complex on Union Street.
Witnesses described seeing two fire engines rushing to the buildingat about 2.50pm, with a third racing to join them around that time.
After arriving at the scene, firefighters reported back that they could not find any fire.
They did, however, find some workmen using a tar boiler on the roof – which is thought to have sparked the initial concern.
The office complex dates back to the 1930s, when it was a movie theatre.
Developer Knight Property Group bought the building in 2013 and it reopened as an office block last year.