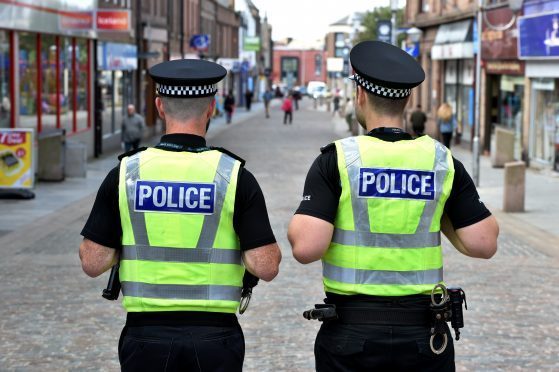 Police officers are moonlighting as shop workers, admin assistants and even exterminators in order to make ends meet.
Deer stalking and stationery-making are also some of the roles officers – ranging from constables to superintendents – are carrying out.
Others volunteer their services, but last night the Scottish Police Federation claimed there were increasing numbers reliant on the extra income, seven years into a public sector pay squeeze.
North-East MSP Liam Kerr said he was pleased officers and support staff were pursuing other interests, but said it was "deeply troubling" they did not feel financially able to work for Police Scotland alone.
And the force last night made assurances that "strict procedures" are in place to prevent staff from taking on additional work which would affect their performance on-duty.
According to figures obtained by the Press and Journal, 133 officers and 25 support staff across Grampian and the Highlands have declared business interests or second jobs.
While some carry these out as voluntary roles, others have to declare if they live with a family member who runs a business.
Nationally there are 1,226 officers with a business interest, equating to 7.1% of the total number.
The figure for Aberdeen, Aberdeenshire and Moray division amounts to just under the average at 6.8%.
A total of 81 of the 1,200 officers in the region have declared interests with side-jobs including office work, creating wedding stationery and deer stalking.
However, the percentage is much higher in the Highlands with 52 – or 8.1% of the 642 North division officers – registering business interests.
These include a superintendent and chief inspector letting properties, a sergeant who is also an interior decorator, and constables who work in agriculture, entertainment and retail.
Across the country, officers have also disclosed roles in construction, telemarketing, cleaning and landscape gardening.
Calum Steele, general secretary of the Scottish Police Federation, which represents officers and support workers, said: "Police officers take second jobs for a whole variety of reason including developing or maintaining skills in a particular area of personal interest, to
develop or maintain community links, to support the charitable sectors, and of course in an increasing number of cases to supplement their incomes given the real pressures on household budgets."
Jude Helliker, Police Scotland's director of people and development, said: "Police Scotland has strict procedures to monitor business interests declared by officers and staff.
"Heads of department assess whether declared business interests could interfere with staff ability to meet core delivery standards – if any conflict was discovered, the business interest would not be approved."
Shadow justice secretary Liam Kerr said: "I'm pleased to see so many officers and support staff with second jobs and volunteering roles. They are already role models in their day job.
"People may be tempted to see police as a uniform and forget they have family and social lives like the rest of us.
"They have the same right to pursue other work which might fulfil them in areas police work doesn't, or provides a welcome diversion in their own time."
He added: "The Police Federation says it has encountered cases where staff feel financially unable to work for Police Scotland alone.
"This is deeply troubling, if so and hopefully the Scottish Government is engaging positively with the SPF to understand and address the situation."
A Scottish Government spokesman added: "Alongside other public sector workers, both in Scotland and across the UK, they deserve a fair deal and we will deliver a pay policy that is both affordable and recognises real life circumstances.
"However to ensure we can really improve both pay and public services across the whole of the UK it is time for the UK Government to end austerity and invest properly in public services and those who work in them."
Police Scotland was one of the organisations hit by the 2011 public sector pay freeze and subsequent 1% pay cap in 2013.
Last month finance secretary Derek Mackay vowed to overturn this, with a guarantee of at least a 2% minimum wage rise going forward.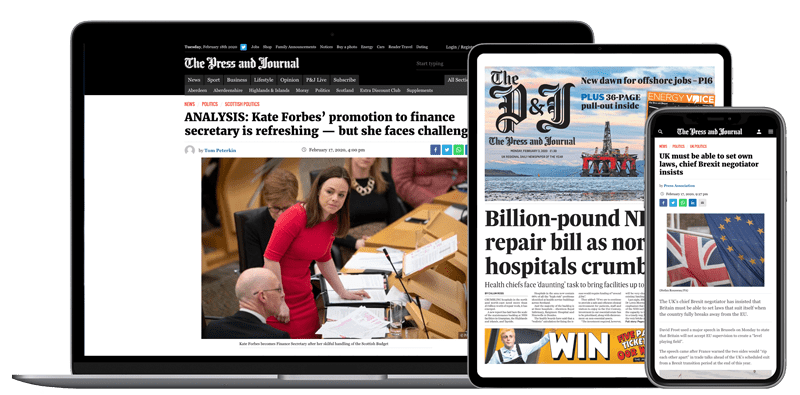 Help support quality local journalism … become a digital subscriber to The Press and Journal
For as little as £5.99 a month you can access all of our content, including Premium articles.
Subscribe