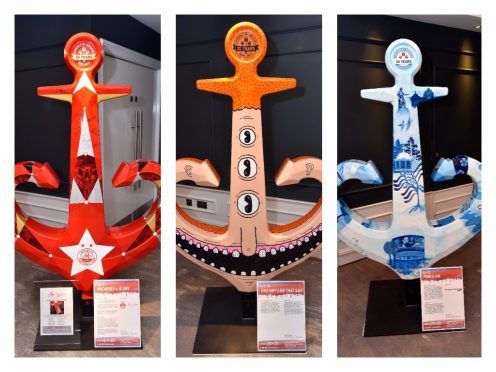 Fourteen lucky people went home last night with a very one-of-a-kind prize – a uniquely designed anchor.
Cancer support charity Friends of Anchor displayed 20 of the decorated sculptures across the north and the north-east to mark its 20th anniversary in July.
The initiative was part of its Dream Big campaign, aimed at raising £1million to help recruit staff for a world-class oncology research centre in Aberdeen.
They were auctioned off with around 150 influential north-east business leaders bidding for the anchors, which were hand painted by artists, at an event held at the Chester Hotel last night.
Here are a list of the anchors that went under the hammer – and how much they sold for.
1) The Silver Darling by Gabrielle Reith – Sold for £8,000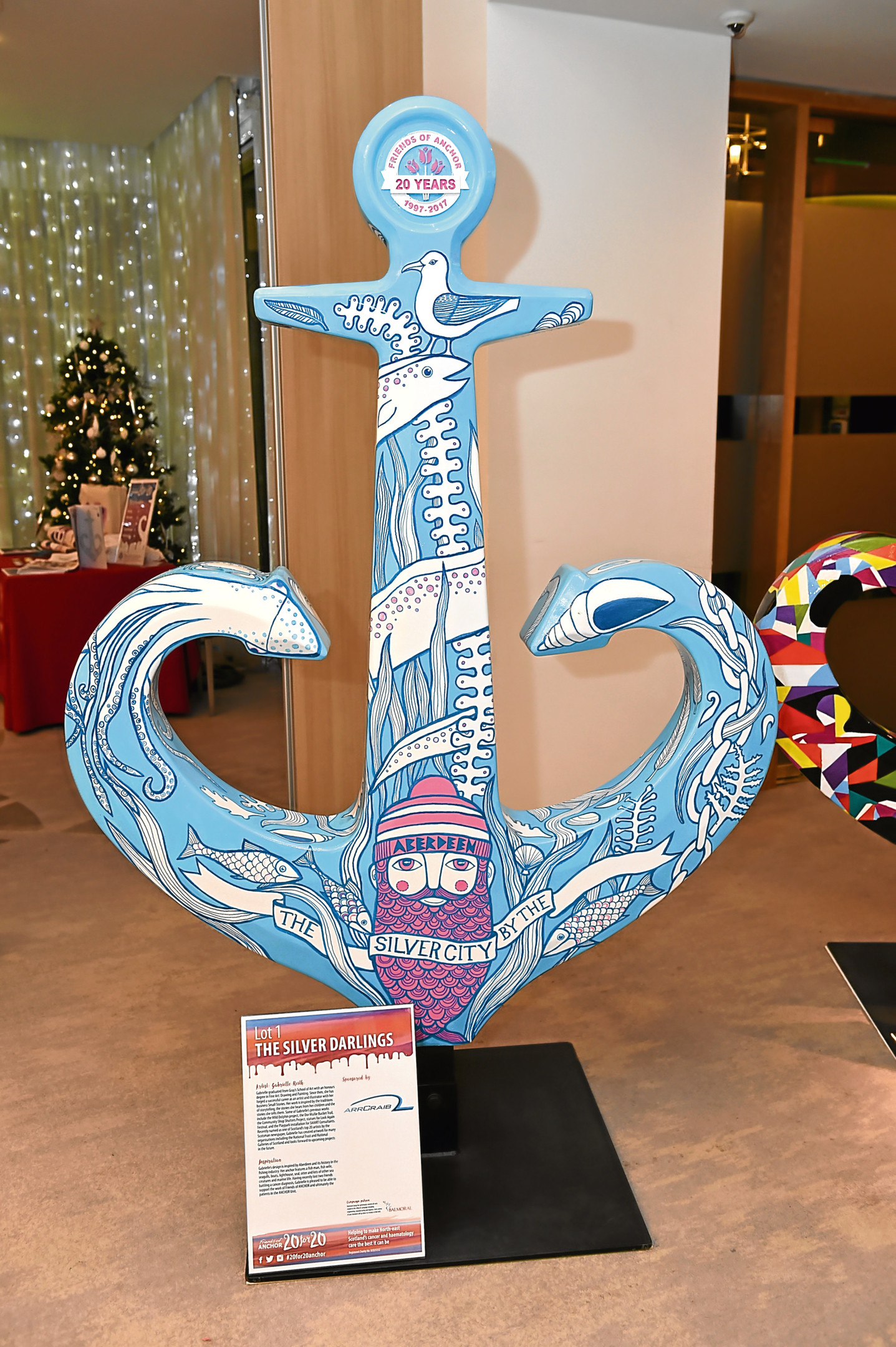 2) Prionnsa Dinnsear by Lorna Jappy: Sold for £5,000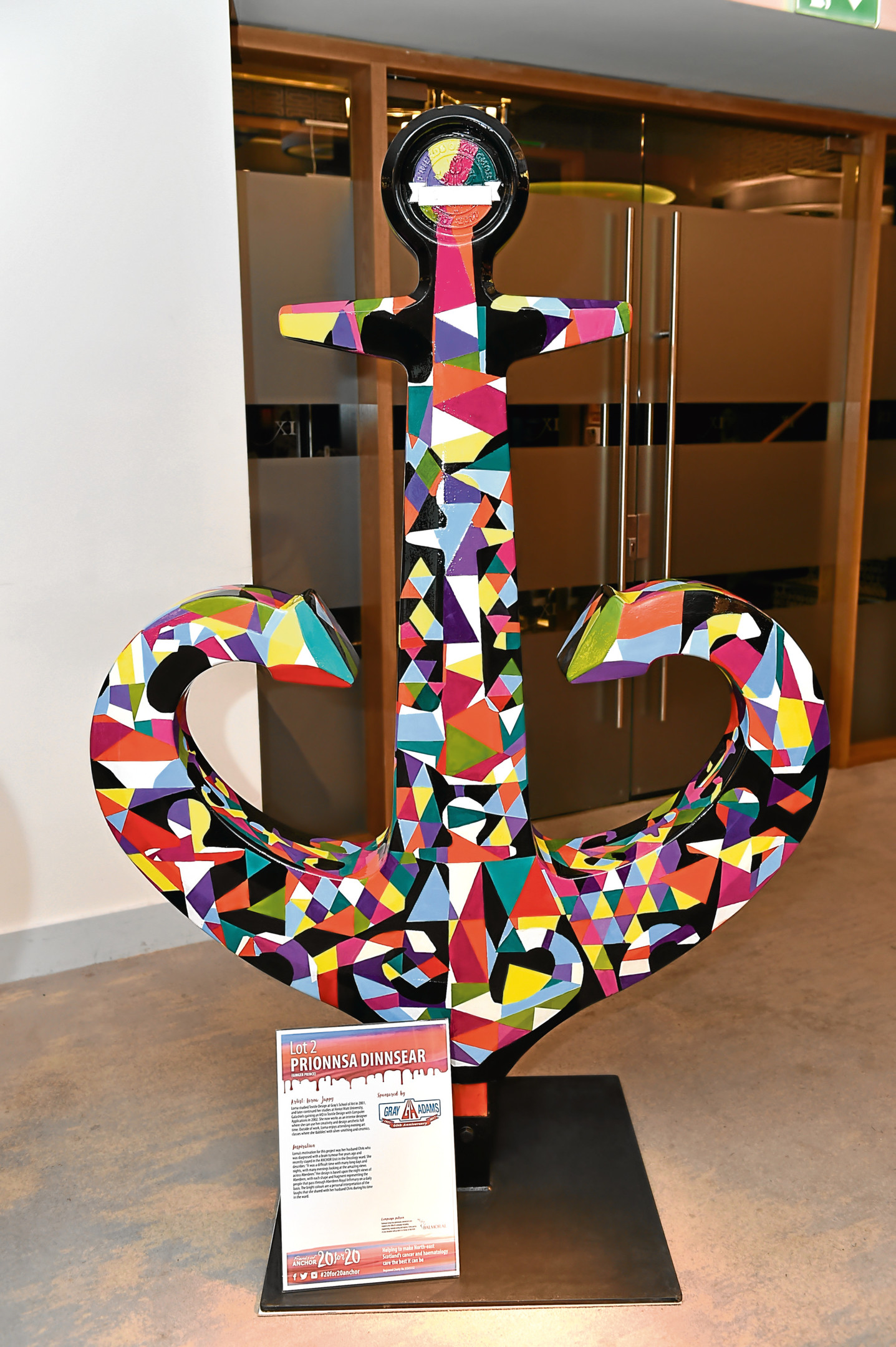 3) A Nautical Knit by Jenny McHardy: Sold for £10,000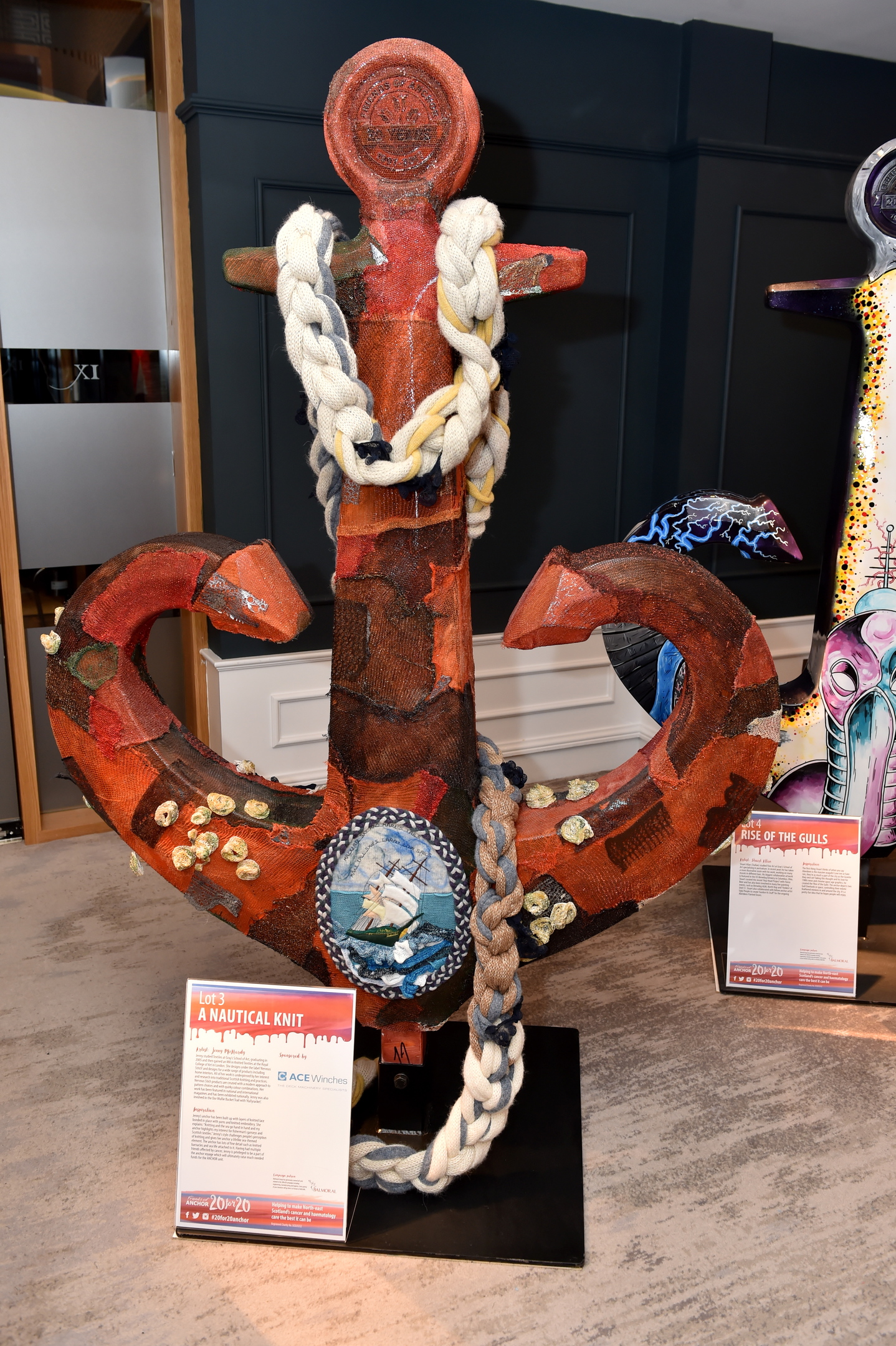 4) Rise of the Gulls by Stuart Allan: Sold for £3,000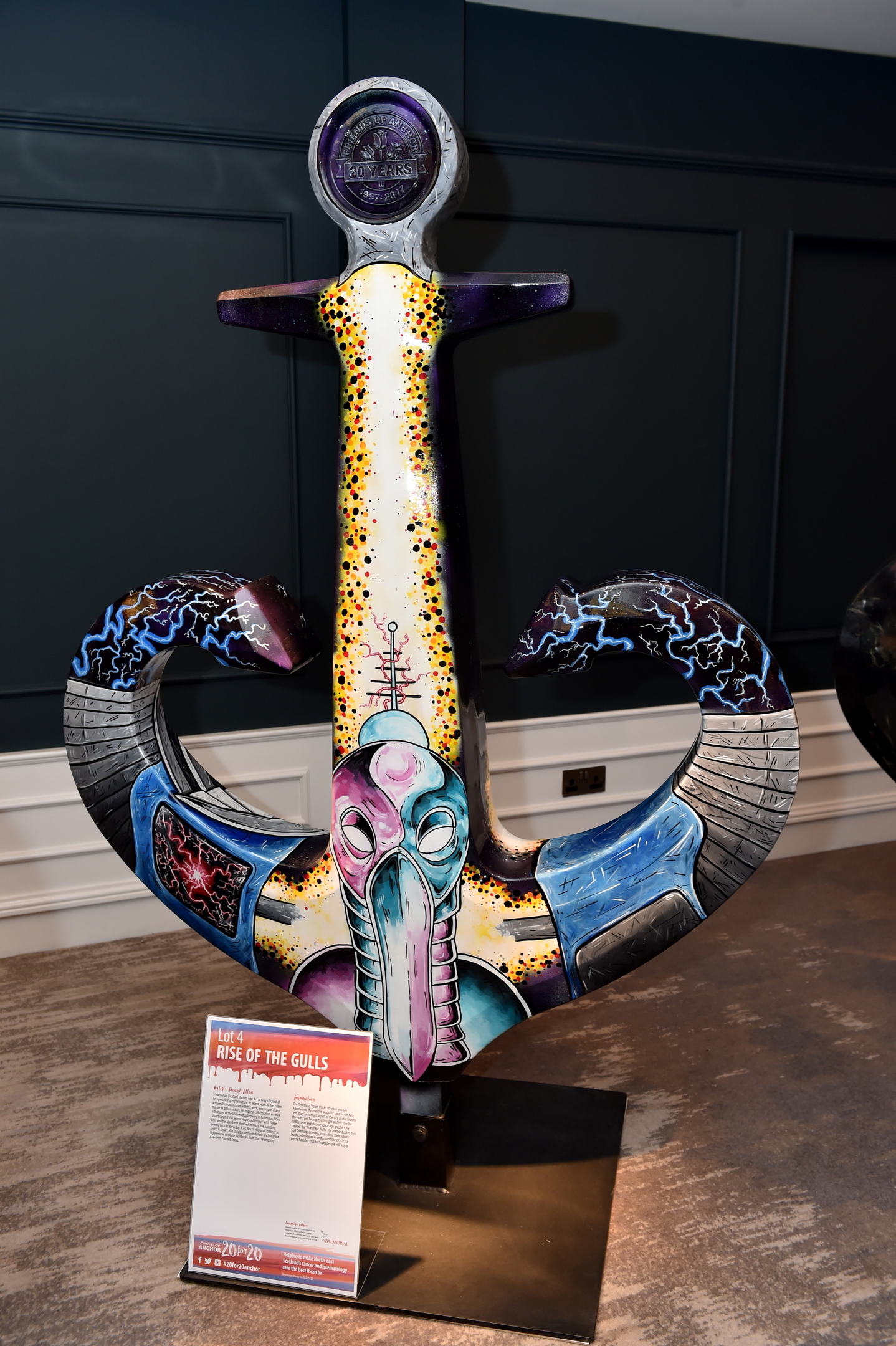 5) We are Stardust by Mary Butterworth: Sold for £22,000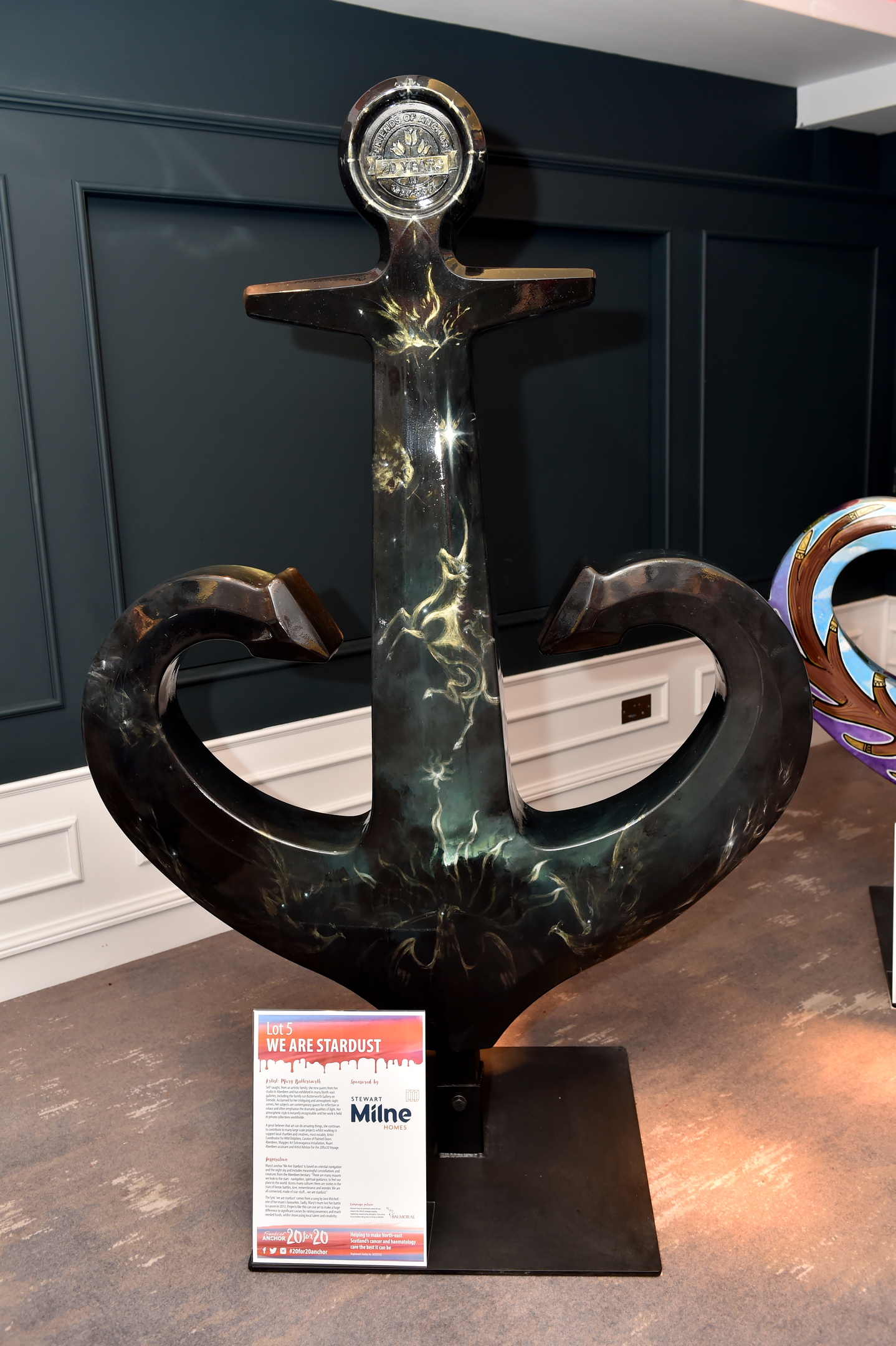 6) Thistle Help by Judi Milne: Sold for £7,000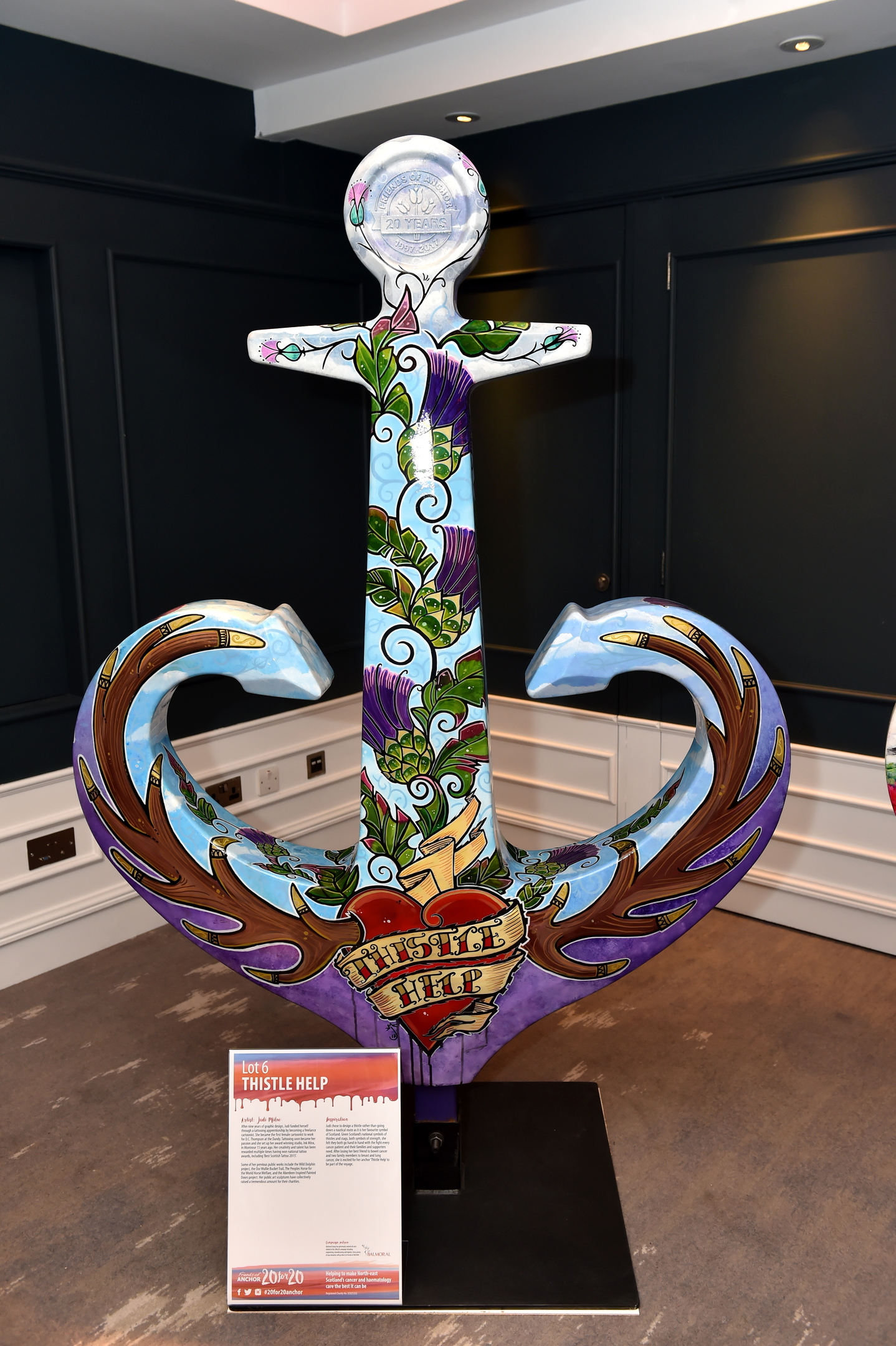 7) The Artist's Garden by Howard Butterworth: Sold for £28,000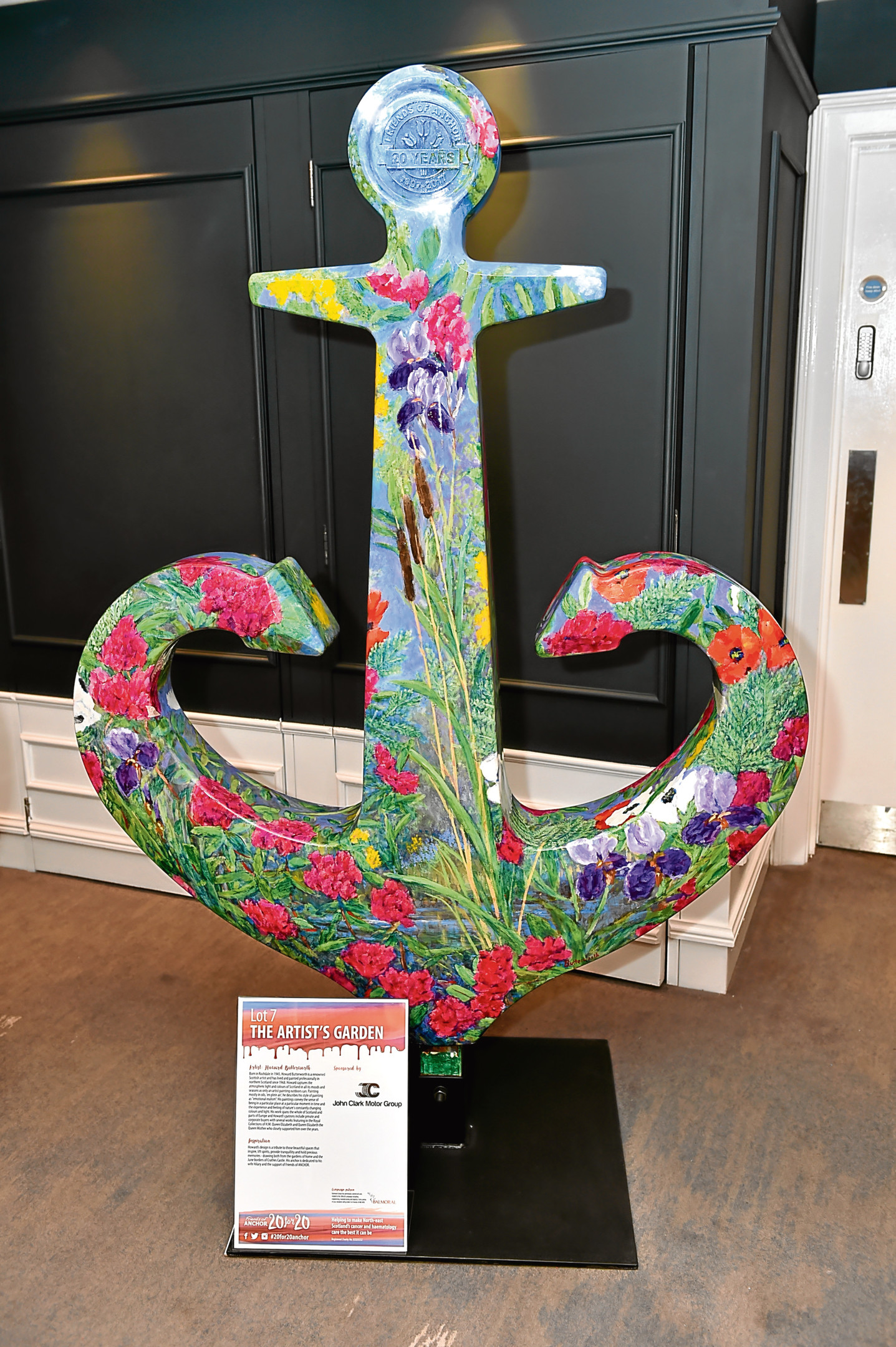 8) Porcelain by Kelly-Anne Cairns: Sold for £9,000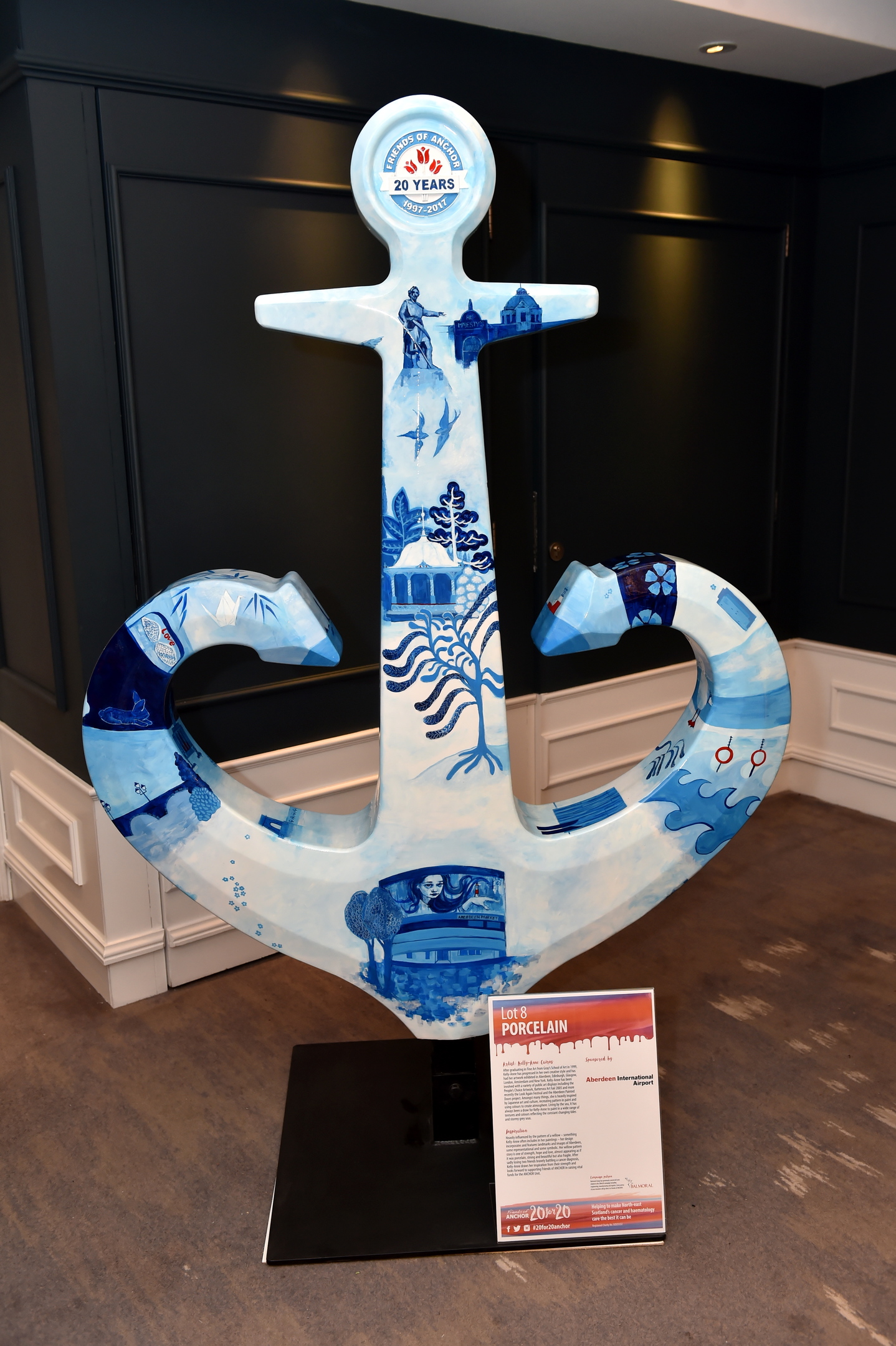 9) Grace by Shelagh Swanson: Sold for £9,000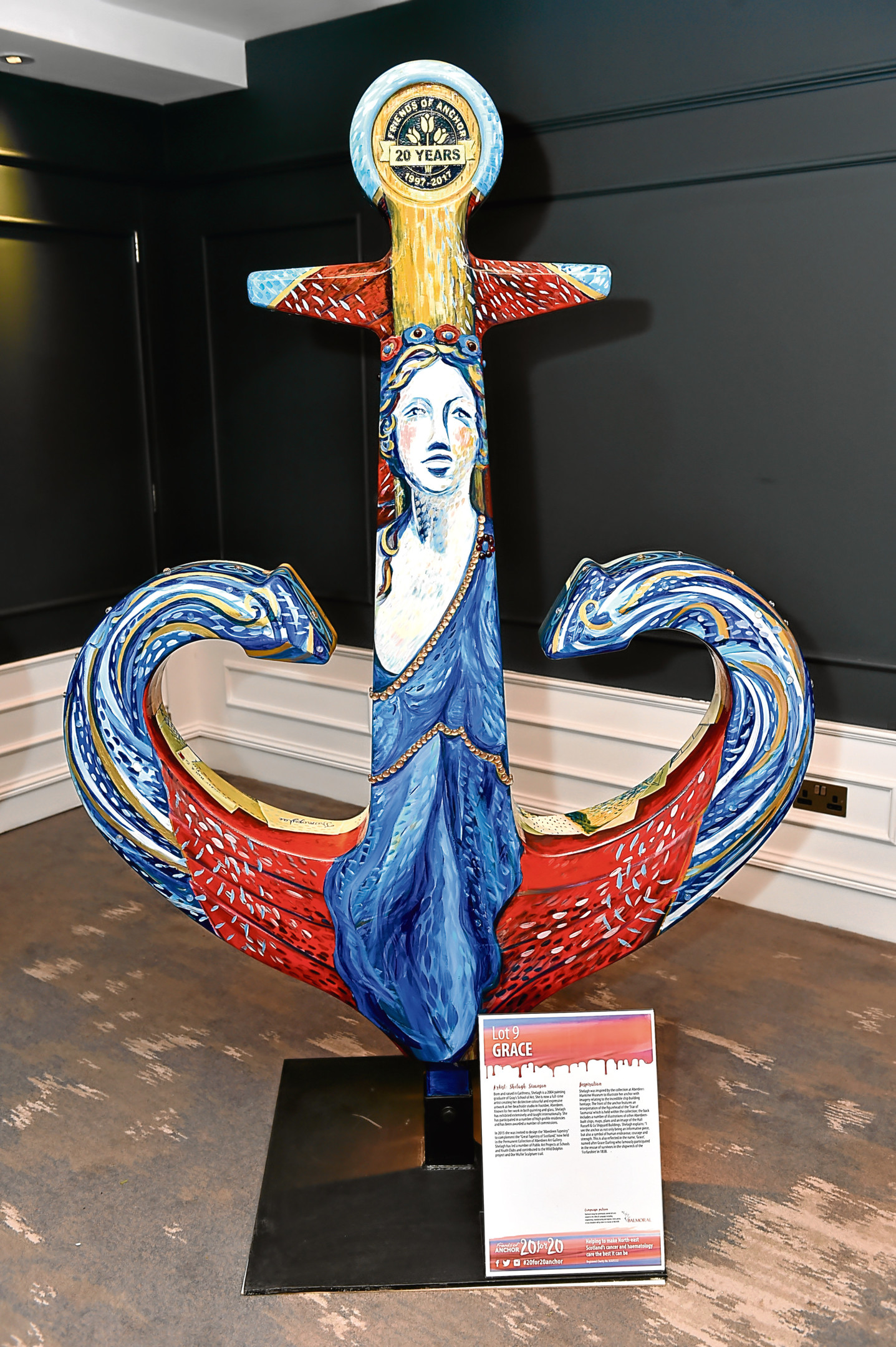 10) This Guy and That Guy by Ugly People: Sold for £3,000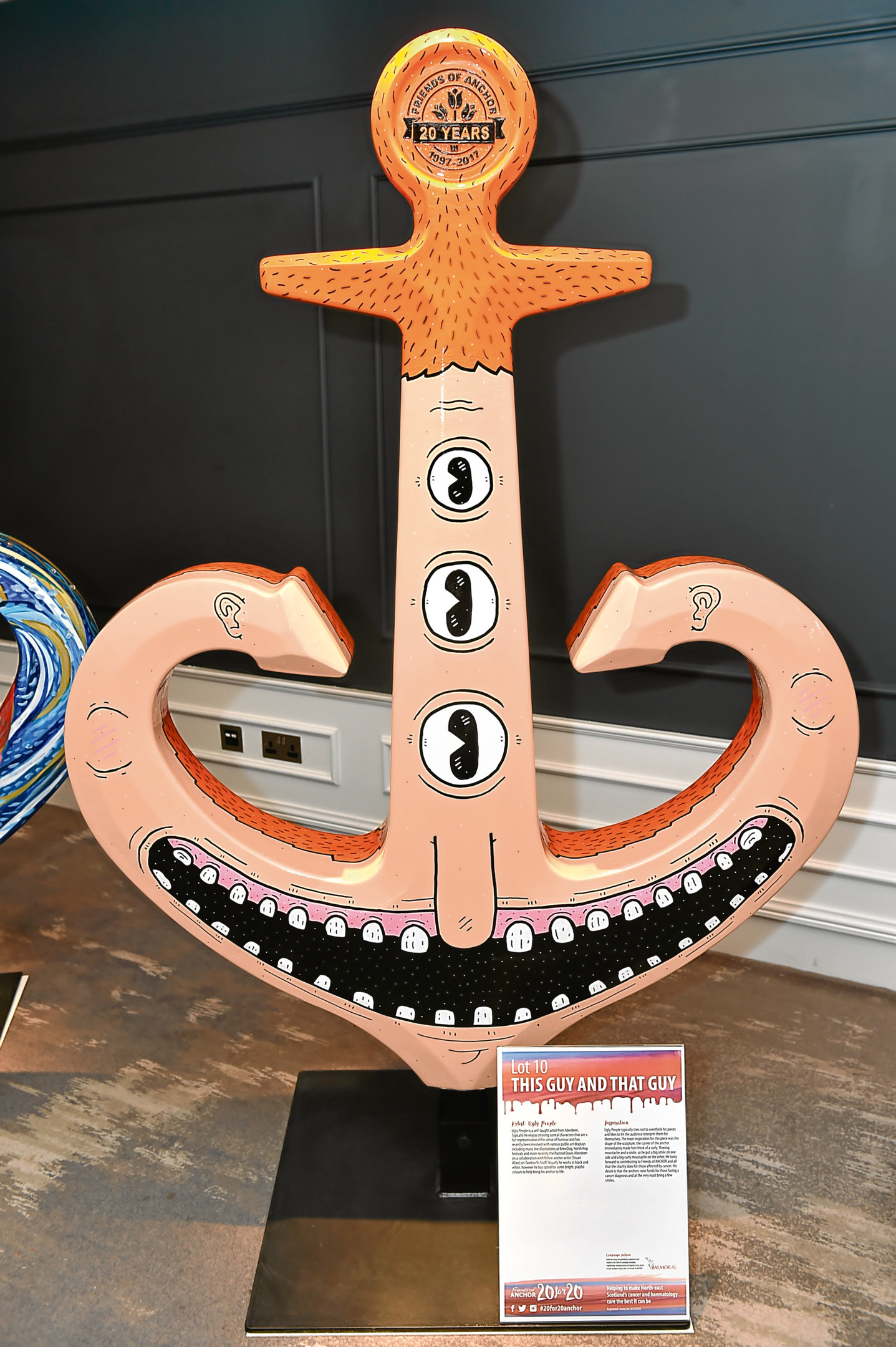 11) Anchored for Glory by Ewen Milne: Sold for £11,000

12) Folk Song by Laura Bremner: Sold for £14,000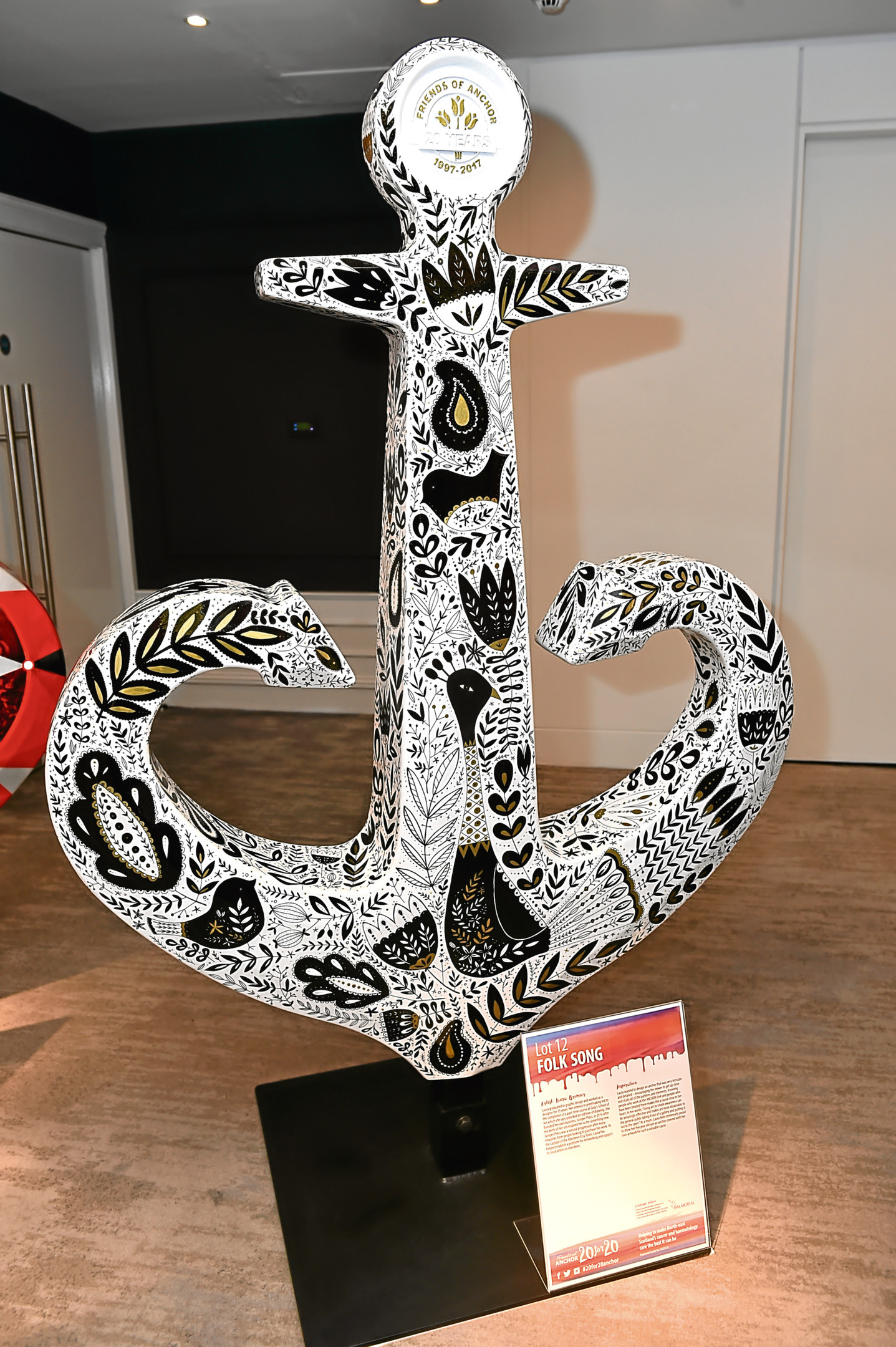 13) Granite 'n' Gold by Lesley D McKenzie: Sold for £13,000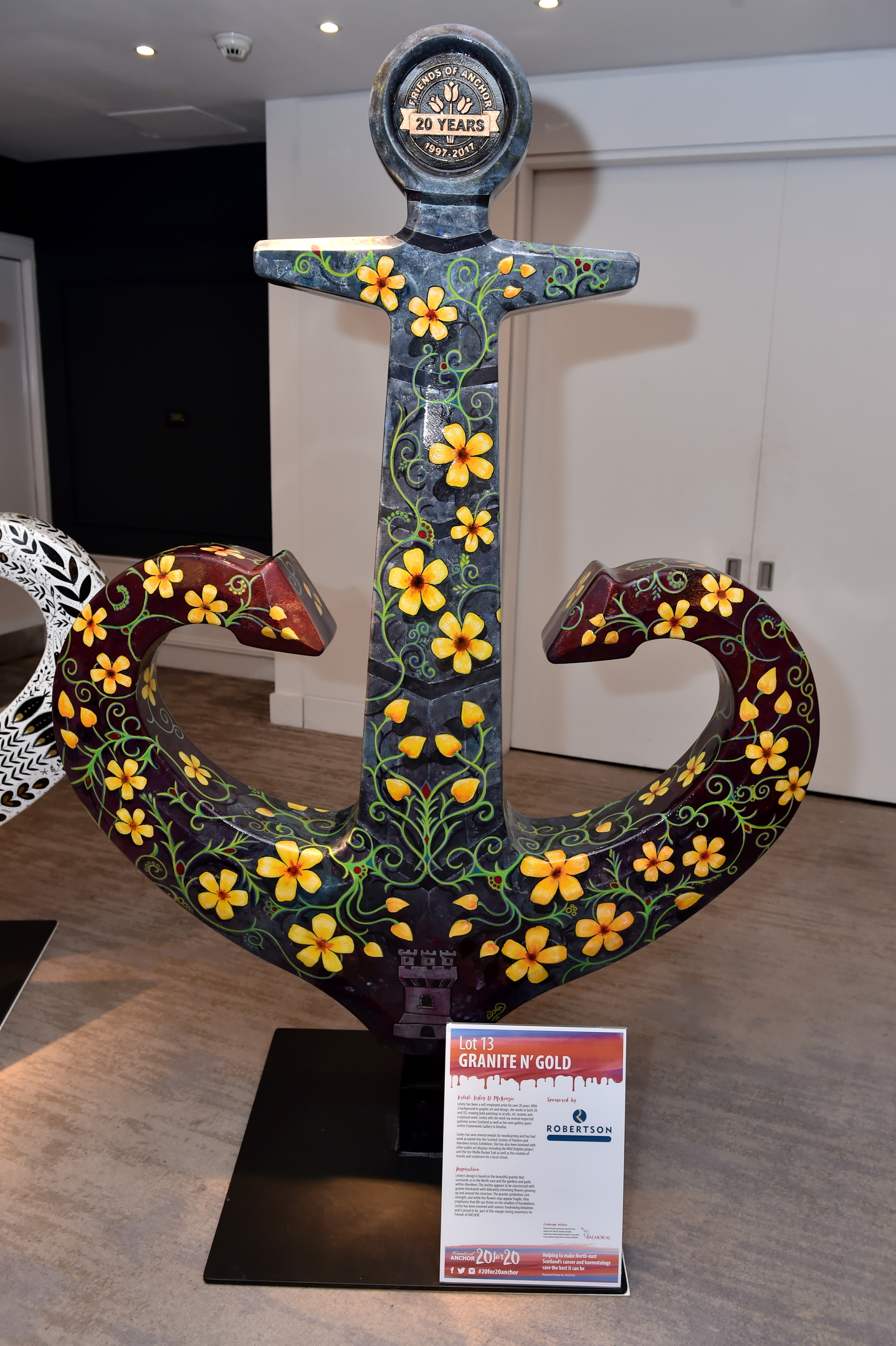 14) Never Lose Hope by Penny Downes: Sold for £14,000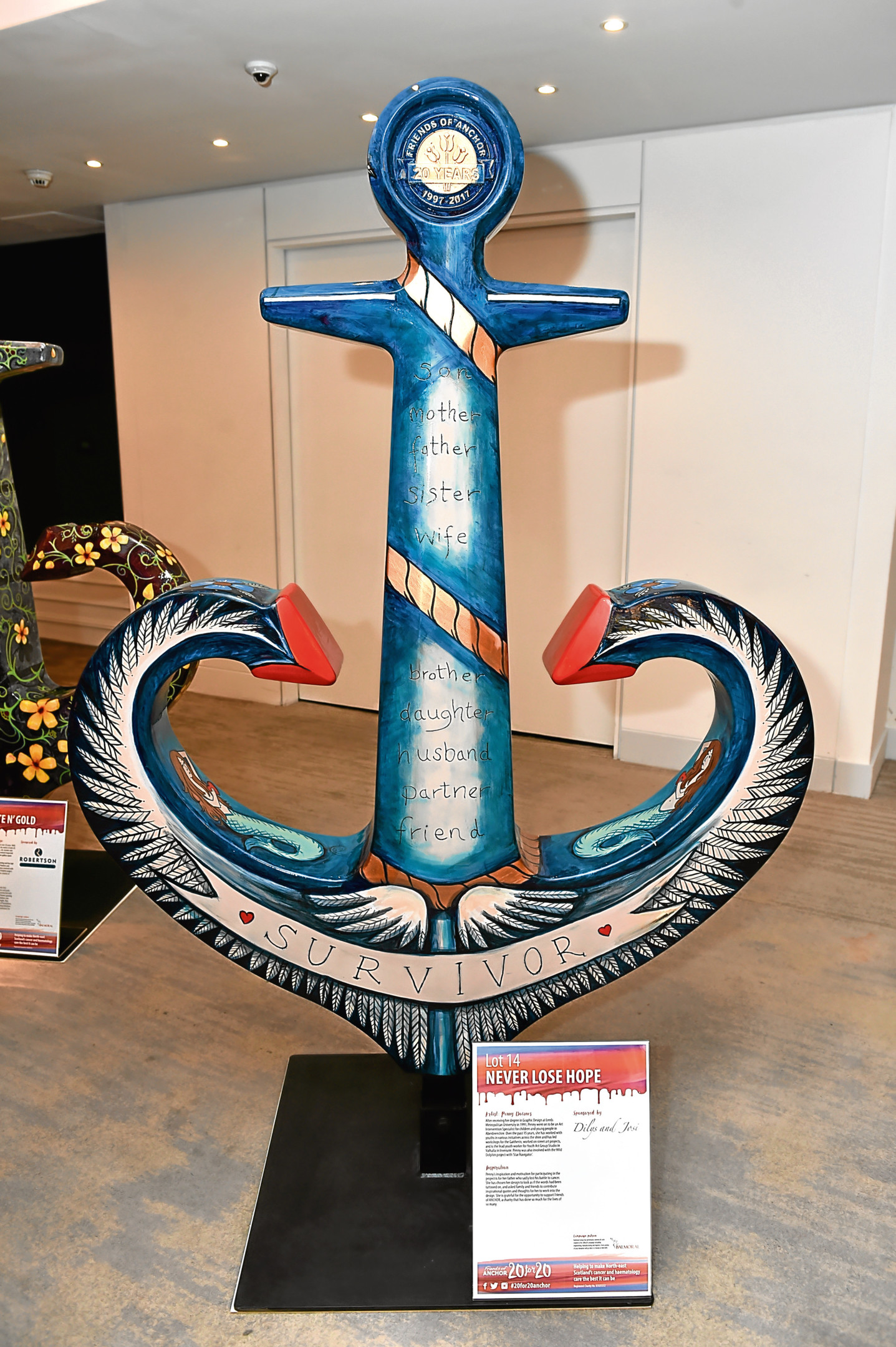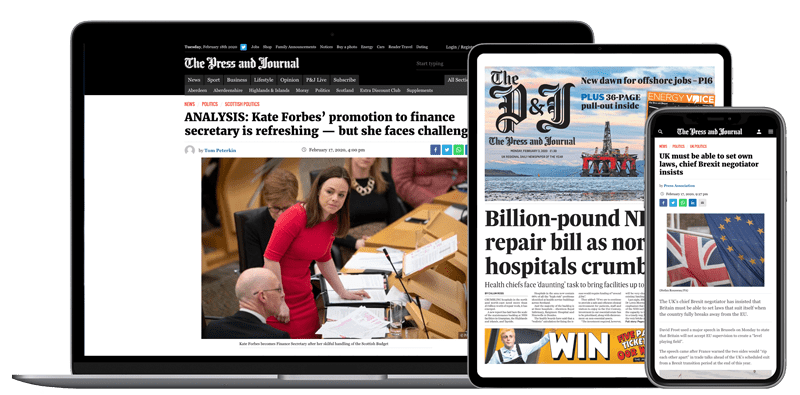 Help support quality local journalism … become a digital subscriber to The Press and Journal
For as little as £5.99 a month you can access all of our content, including Premium articles.
Subscribe