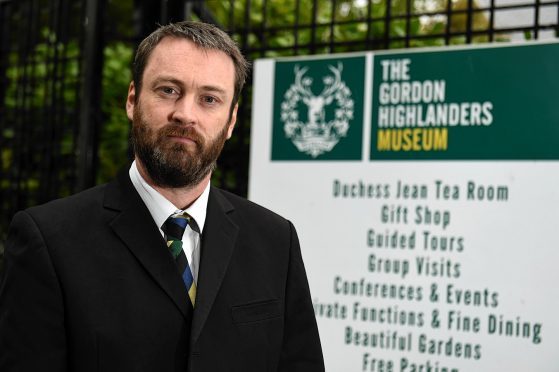 Councillors will finally decide on funding a threatened military museum next week.
The Gordon Highlanders Museum in Aberdeen is the city's only five-star attraction and honours the iconic north-east regiment.
However, it has been hit hard by the oil and gas downturn in the city and, despite enjoying growing visitor numbers, has experienced a drastic cut in the number of corporate events, with bookings for conferences, training days and dinners falling by nearly 60% during the past three years.
In May, the museum launched a new drive in an effort to raise £300,000 in three years and preserve the Viewfield Road attraction for future generations.
It is understood there have been a significant number of anonymous donations and Aberdeen Journals Ltd contributed £10,000 to the drive.
In June, Hazlehead, Queens Cross and Countesswells councillor John Cooke submitted a motion to the council to see what financial support the authority could provide.
It was unanimously supported but to Mr Cooke's frustration, no help has yet been formally agreed.
He said the museum requires around £60,000.
The issue is back on the agenda next week at a meeting of the finance committee.
Mr Cooke said: "For me this isn't just a case of a charitable donation, it is an investment in the city's tourist offering which will become increasingly important in the furture.
"At remembrance day I saw a lot of veterans with Gordons badges on, I will be asking members to think of them and what they would say to them if they don't receive any support next year.