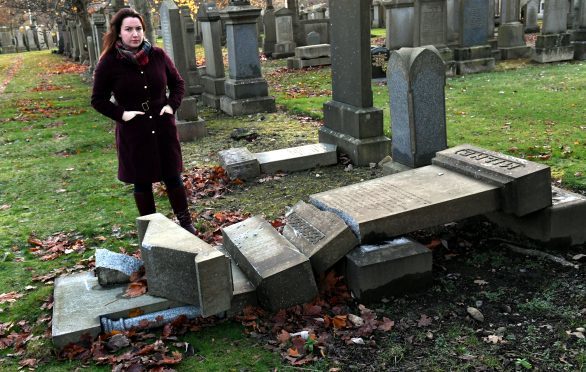 Police are hunting for "despicable" vandals who damaged dozens of graves at a historic cemetery in Aberdeen.
A total of 18 headstones have been toppled over at the Allenvale Cemetery and a further seven damaged.
One was knocked to the ground and broken into multiple pieces at the site near Duthie Park.
Officers believe around £5,000 of damage was caused to headstones and some are beyond repair.
The site is the resting place of local soldiers who died during World War I, however, it is not known if their gravestones are among those damaged.
A total of 164 people who lost their lives in the Great War are buried there and a further 109 who died in the Second World War.
Local councillor Catriona Mackenzie slammed the behaviour and urged anyone with information to contact the police.
She said: "I would say first of all that I am disgusted that anyone would think this is in any way appropriate or funny or acceptable.
"It is difficult to prevent something like this as most people have the sense not to do something so awful.
"This is a place of sanctity and I think the loved ones of people who are buried here will find this act hard to forgive.
"I would hope that anyone in Ferryhill or Aberdeen who know anything about this will pass the information on to the police."
The site opened its doors in 1874 and is believed to be the resting place of around 35,000 people.
Police believe the incident took place between Friday, November 3 and the following Tuesday.
Police Sergeant Richard Dickens urged anyone who saw suspicious behaviour during this time to get in touch.
He said: "This is a mindless and despicable act which has caused several gravestones to be damaged, many of which are of historical value to the city and range from the 1800s to 1930s.
"Many of the stones cannot be repaired.
"We would appeal to anyone who may have witnessed any suspicious behaviour or has seen anything unusual between the dates mentioned to contact us on 101 or if you wish to remain anonymous via Crimestoppers."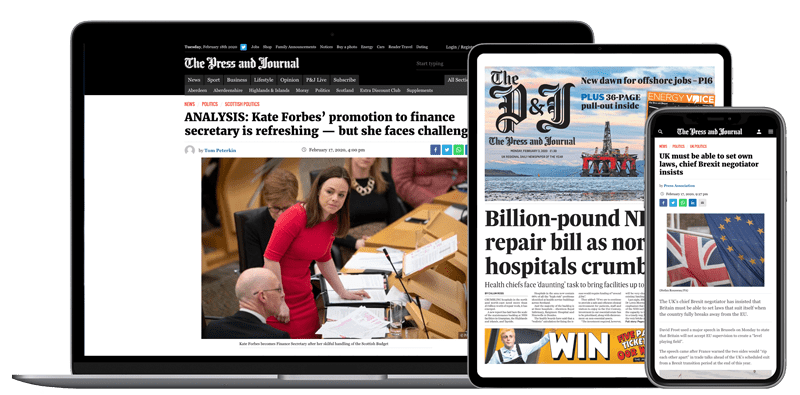 Help support quality local journalism … become a digital subscriber to The Press and Journal
For as little as £5.99 a month you can access all of our content, including Premium articles.
Subscribe