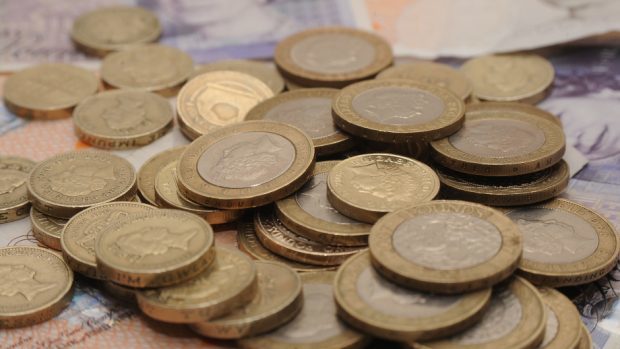 Shock new figures show that offenders in the north and north-east have still to pay 8,000 fines – and only three officers are chasing them for the cash.
Penalties worth more than £1million remain outstanding in Grampian and the Highlands and islands, despite many of the fines having been issued by courts, the fiscal or police several years ago.
And just three offenders have a total of 30 fines from Aberdeen courts to pay off between them, owing a combined £4,000.
Figures, seen by the Press and Journal, also show that the north-east is home to 69 people who each have between five and nine court fines outstanding from recent years.
Despite the "serious amounts of money involved", only two fines enforcement officers and one manager are covering the entire Grampian and Highlands and islands for the Scottish Courts and Tribunal Service (SCTS), with just 28 officers and six managers in total for Scotland.
Local Labour MSP Lewis Macdonald said last night that the lack of staff and number of outstanding fines in the area must be connected and made a "mockery of the justice system".
He highlighted the issue after calling for the closure of a legal loophole which effectively means enforcement officers are often unable to use their powers to force offenders to pay, because the culprits are not obliged to declare their income.
The north-east MSP said: "There are a variety of reasons why people haven't paid these fines, but for fines enforcement to be meaningful there has to be the staff there.
"To expect two people to provide meaningful enforcement across the entire north of Scotland is clearly not good enough, and it's clear offenders think they can get away with it.
"These are serious amounts of money that are not being collected, partly because they don't have the fines enforcement resources to do this job. It makes a mockery of the justice system."
Official data shows that of the 56,024 court and fiscal fines issued in the area between 2013/14 and 2016/17, no payments at all have been made on 3,867 and a further 3,213 remain in arrears.
A further 717 antisocial behaviour fines, issued by police in the period, have had no payments made towards them, while 137 are in arrears.
Meanwhile, more than 6,000 of all types of fines in the regions are also unpaid because they have been "discharged" because, for example, the offender has died or been hit with another penalty, such as prison.
Defending the collection rate, an SCTS spokesman said that nationally a total of 88% of the value of sheriff court fines imposed in the three years to March 2017 had been paid or were on track to be paid by installments, rising to 95% for 2013-14.
He added: "Since the Scottish Courts and Tribunals Service took responsibility for the collection and enforcement of fines, rates have steadily improved and remain strong.
"These consistently strong and improving collection rates are the clearest indicator that our approach to administrative enforcement is working well.
"While we will continue with our approach to delivering continuous improvement in this area, the number of enforcement officers is not the issue and instead the key is to improve the availability of up-to-date information on fined offenders, which is why we are currently working with Scottish and UK Government officials to secure access to key government databases."
A Scottish Government spokesman said: "Since Scottish Courts and Tribunals Service took over responsibility in 2008, overall fines collection rates have improved considerably and are now at consistently high levels.
"Their robust approach to pursuing all outstanding fines gives a clear message to defaulters that there is no place to hide."