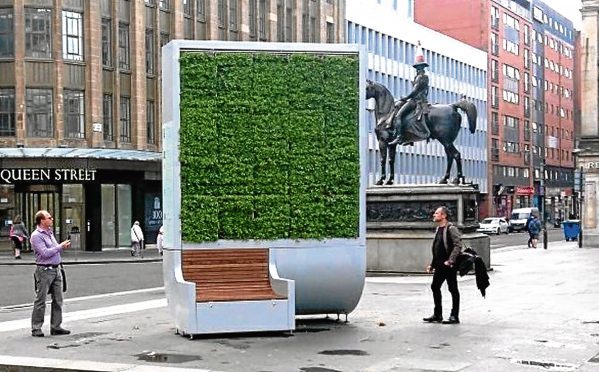 Hi-tech "trees" could be installed across Aberdeen to help rid the city of pollution.
The City Tree is a four- metre tall panel of moss and greenery which can filter out pollutants, such as nitrogen oxide from vehicle emissions, to help improve air quality.
Designed by German firm Green City Solutions, each unit acts as the equivalent of 275 trees, removing around 240 tonnes of carbon each year.
The technology, which costs around £20,000 per installation, can also offer a quiet place to sit with benches on either side – and even a wi-fi signal.
The installation is self-powering and self-watering, and has been designed to withstand deliberate vandalism and graffiti.
SNP councillor Ciaran McRae has filed a motion to instruct council officers to look at the feasibility of siting the trees in places where "immediate improvements in air quality are deemed necessary". Earlier this year Friends of the Earth Scotland found that three areas of Aberdeen are regularly breaking safety standards for air pollution.
These were King Street and Union Street as well as Wellington Road – the third most-polluted in Scotland.
Mr McRae first learned about the City Trees after seeing one in Glasgow, but explained the technology has been implemented across the globe. He said: "It has been quite well-received in Glasgow, and if they are put in key locations in the city centre I think the citizens of Aberdeen will see the benefits.
"In Glasgow the air around the tree does feel a lot fresher."
The motion will be considered at the next meeting of full council on December 11.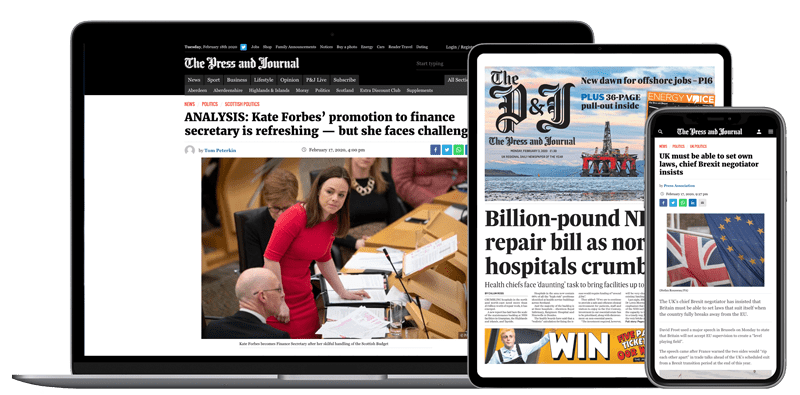 Help support quality local journalism … become a digital subscriber to The Press and Journal
For as little as £5.99 a month you can access all of our content, including Premium articles.
Subscribe