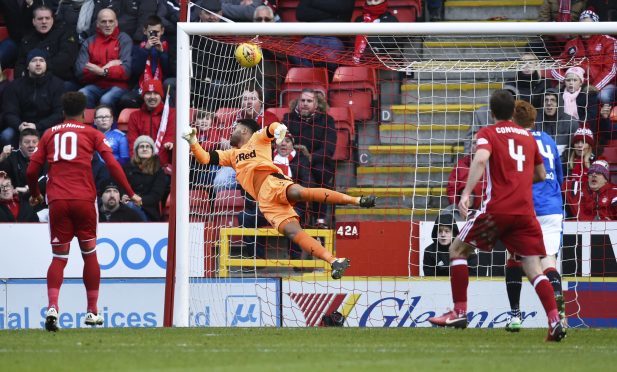 Two people have been charged following the Aberdeen v Rangers game at Pittodrie on Sunday.
A 16-year-old male has been charged in relation to a vandalism and a second male, aged 55, was charged in relation to the possession of alcohol. They will be reported to the Procurator Fiscal.
Police also said inquiries were ongoing into claims a pyrotechnic was used within the visiting section of the Aberdeen stadium during the game.
Match Commander Superintendent Richard Craig said: "The overwhelming majority of fans followed the advice given and I would like to thank them for that.
"Inquiries are ongoing in relation to the use of a pyrotechnic and I would urge anyone with information in relation to this to contact us on 101.
"The policing operation was assisted by the Police Scotland helicopter and other specialist resources including the Mounted Branch. We appreciate the support of the vast majority of fans and members of the public in allowing the game to pass safely."