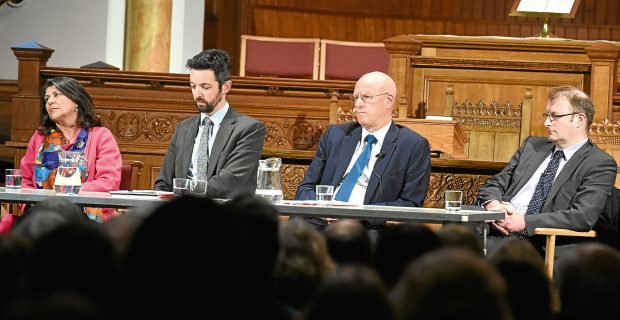 A tense public meeting between congestion-weary residents of an Aberdeen suburb and transport chiefs ended in a stalemate last night.
People living around Culter say their lives have been made miserable by gridlock at the junction of Milltimber Brae and North Deeside Road, caused by a set of temporary traffic lights at the spot.
And they fear the situation will become commonplace following the completion of the Aberdeen bypass, when permanent lights are installed instead of the roundabout that was previously there.
Last night, hundreds of disgruntled residents packed into Peterculter Parish Church to grill the roads bosses behind the scheme.
Some people had to watch from the stage, as every seat in the vast hall was occupied.  The event was arranged by Culter Community Council, and presided over by the group's chairman, David Wakefield.
Mr Wakefield said: "There is a widespread fear that traffic pressures at peak commuting times will result in continual delays, with an unacceptable impact on our lives."  Rob Galbraith, from technical advisors Jacobs, attempted to counter arguments that creating a roundabout in place of traffic lights would reduce congestion at the junction between the A93 and B979 roads.
He said: "This is better for operational, environmental and economic reasons.
"There is a disproportionate flow of traffic going towards Aberdeen, and roundabouts work best when there is a balanced flow.
"We believe there would be 80% more eastbound queuing with a roundabout than with traffic lights in the morning."
But it later emerged that those estimates were based on traffic figures from 2007, which sparked fury among many in attendance who insisted the statistics were questionable.
Several Peterculter residents spoke of journey times which had increased sixfold since the temporary traffic lights went up.
Managing agent for the AWPR project, John Wilson, countered that the average waiting time was about 10 minutes.
But that suggestion drew howls of disbelief from the crowd.   As the meeting ended, Mr Wakefield said there remained "huge uncertainty" about the situation.
Lower Deeside councillor Marie Boulton took heart from assurances that Transport Scotland would play a role in arranging a solution should the new system fail.
She said: "That is something we can hold Transport Scotland to if this fails, as I think it will."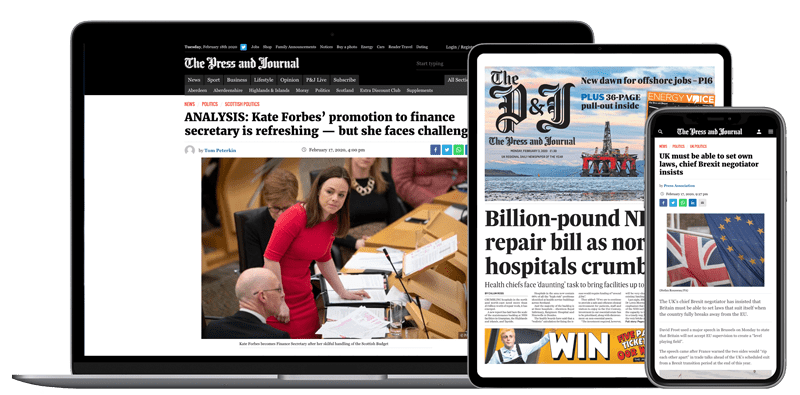 Help support quality local journalism … become a digital subscriber to The Press and Journal
For as little as £5.99 a month you can access all of our content, including Premium articles.
Subscribe