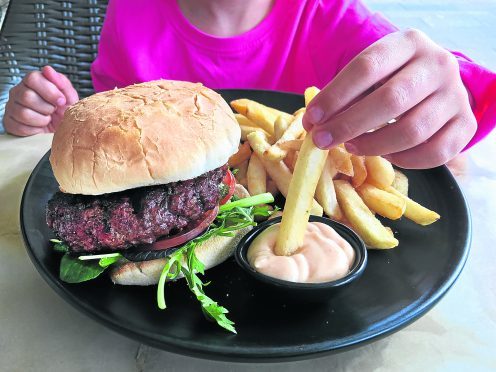 More than one in five schoolchildren living in the north and north-east is at risk of becoming overweight or obese.
New NHS figures have revealed that just 76.1% of Scottish primary one children were of a healthy weight when they were measured during the 2016-17 school year, with 22.9% classed as above it.
This marked an increase of 3.83% on the previous year.
A rise of 16.75% was recorded in the Shetland Islands, which has led to it having the fourth-highest percentage of overweight five-year-olds in the country.
More than 26% had a BMI above the healthy limit, including 12.6% now at risk of obesity following a 57% jump on 2015/16's total.
The numbers for the Moray, Highland and Orkney council areas were also noted as above the 22.9% average.
Aberdeen City experienced an increase in line with the Scottish average, bringing it to 21.9%, while Aberdeenshire fell to 22.5%.
The council area with the highest proportion of overweight children was Dumfries and Galloway at 29.3%, while East Renfrewshire nearly halved this with 15.8%.
Professor Linda Bauld from Cancer Research UK said: "It's scandalous we're living in a country where so many very young children are becoming overweight and obese.
"A great deal more must be done urgently to reverse this trend and protect our children from a lifetime of ill-health.
"It couldn't be clearer why Scotland needs a trailblazing obesity strategy which includes legislation to restrict multi-buy offers on unhealthy food and drink.
"This will encourage parents to opt for healthier choices during the weekly shop."
Tam Fry, chair of the National Obesity Forum, said: "Although the figures are tragically high it would appear that they are beginning to plateau.
"The Scottish Government should not be complacent about this however.
"It must ensure that its strategy to tackle obesity, currently out for consultation, features all the tough measures required to stamp out obesity.
"It must nail the junk food and drink industries and the aggressive marketing to children that all combined to create the obesity epidemic in the first place."
Public Health Minister Aileen Campbell said: "We want to improve Scotland's wellbeing and weight.
"To help achieve this we launched our diet and obesity consultation which outlines measures designed to help people make healthier choices.
"This includes a range of measures to change the food environment and improve children's diets, such as rebalancing promotion of products high in fat, sugar and salt, and tackling advertising before the 9pm watershed – as well as offering advice and support to parents on healthy food, healthy weight and healthy eating patterns, starting pre-pregnancy."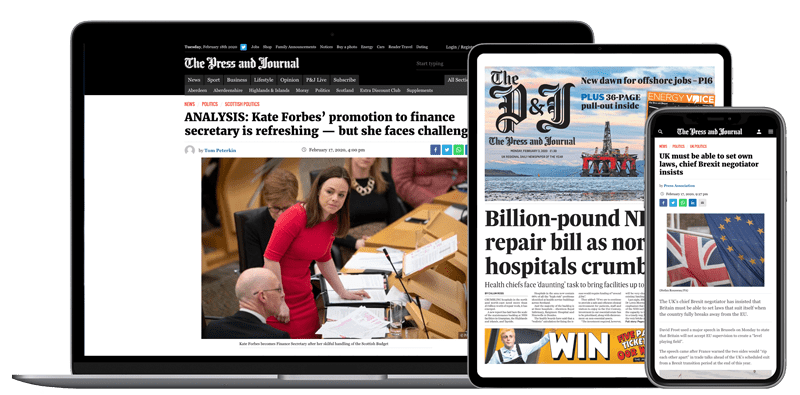 Help support quality local journalism … become a digital subscriber to The Press and Journal
For as little as £5.99 a month you can access all of our content, including Premium articles.
Subscribe