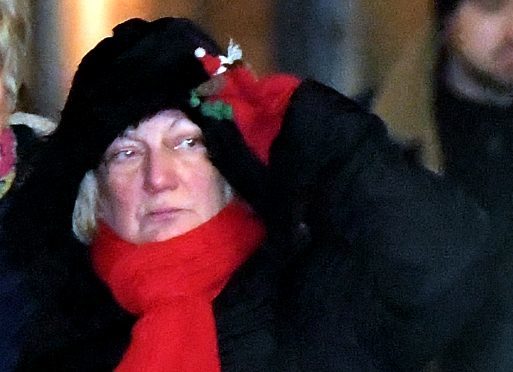 A "perfect hostess" has gone on trial accused of trying to murder her husband – who blames himself for attack.
Offshore development manager Iain Fullerton was stabbed "repeatedly" with a bread knife at the home in Westhill he shared with his wife of 29 years.
During a frantic 999 call following the attack, he told police that he "should really be dead".
His wife, Grace, went on trial at the High Court in Aberdeen yesterday, accused of attempting to murder him.
It is alleged she locked Mr Fullerton in their home, detained him there against his will, and threatened to kill him while repeatedly stabbing him.
But the 61-year-old has lodged a special defence of self-defence, and claims she was attacked first. Her lawyer also told the court she was a victim of domestic abuse.
Fullerton, who now lives on Wallfield Crescent in Aberdeen, also claims that she was "not criminally responsible" for the acts of violence as she was "unable, through mental disorder, to appreciate the wrongfulness of the conduct".
And her husband, who was called as a witness for the prosecution, sensationally backed her version of events and said he "blamed himself" for the attack.
The 64-year-old said: "I was an alcoholic for years, and it's clear to me that my behaviour have caused us a lot of grief.
"I did not want this charge against my wife to come up today, I'm the reason she's sitting in the dock.
"I can't remember the incident, but I don't believe she attacked me, I think it was a struggle."
Police and paramedics were called to Brimmond Crescent in Westhill at about 8pm on June 14 last year.
The jury was played the 999 call made by Mr Fullerton.
They heard him say: "My wife has attacked me with a knife, and I'm dying.
"I really should be dead, this is like a bad dream."
The jury also heard from the couple's youngest of three sons, Matthew, who described his parents' relationship as an "unhappy mess".
He said: "It could be very volatile, with disagreements and arguments, and I recall events involving knives.
"My mother took a knife from the knife block and held it to her chest, while my father would try to stop her doing what she was threatening to do."
Defence advocate, Lili Prais, asked the witness whether both of his parents could be violent.
And Mr Fullerton replied that he had seen his mother "with black eyes".
The jury of nine women and six men were also shown images of the couple's home.
Anne Hepburn, a childhood friend of the accused, said Fullerton wanted to be the "perfect hostess and the perfect housewife."
Mrs Hepburn told the court: "She was very focussed on home-making, everything was immaculate and spotlessly clean, the house was like a show home.
"That behaviour intensified over the last five years,  and Grace would fly into a temper very quickly over things that were of no great importance.
"She was very precise with her cooking times and if Mr Fullerton ever interrupted she would blow up and shout at him."
Fullerton is also accused of behaving in a threatening or abusive manner by shouting and swearing at her husband.
It is also alleged she assaulted him by kicking and punching him, brandishing knives and throwing drinking glasses at him on various occasions between January 1992 and last June at an address in Inverbervie and Westhill.
The trial, before Lord Ericht, continues today.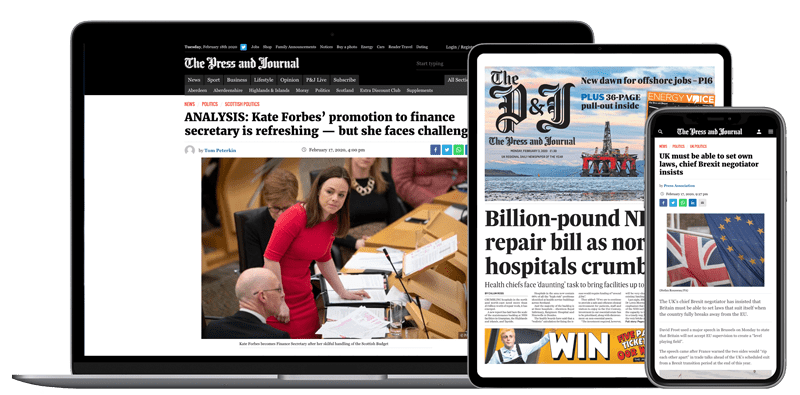 Help support quality local journalism … become a digital subscriber to The Press and Journal
For as little as £5.99 a month you can access all of our content, including Premium articles.
Subscribe