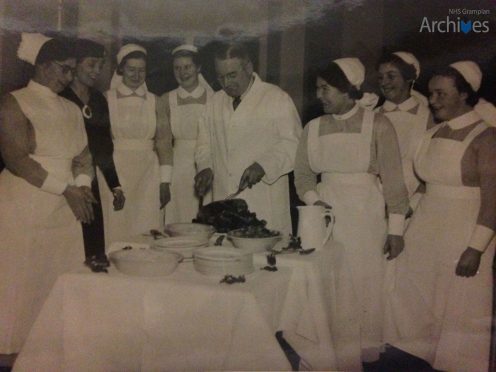 Hundreds of people have been unfortunate enough to spend some or all of the festive season in hospitals this year.
Due to increasingly complex conditions or serious injuries patients are unable to return home to spend time with their families and loved ones.
But hospital stays over Christmas and New Year are by no means a recent phenomenon, as these images from NHS Grampian's records reveal.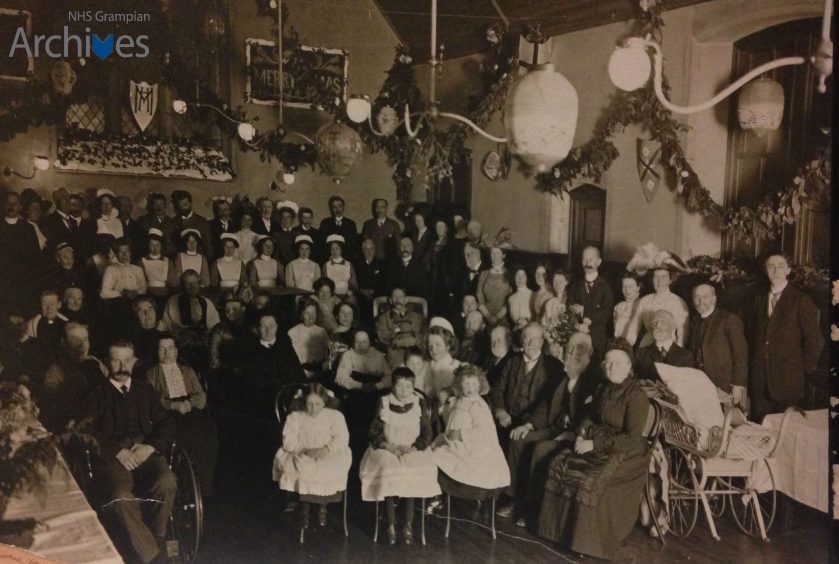 The pictures, made available to the Press and Journal by archivist Fiona Musk, show patients, nurses and doctors from the early to mid-20th century at hospitals in the city.
An image from what was then known as the Royal Aberdeen Hospital for Sick Children in 1889 shows the ward decked out in tinsel, garlands, with the tree making an appearance in the background.
The hospital was at this time situated on Castle Terrace in a building which many will remember as Cocky Hunter's emporium.
It was primarily funded by public donations and subscriptions, but many people also made donated gits and other essential items – and at Christmas, this included not only the tree itself, but also toys, crackers and sweets for the children.
Another photograph, dated 1911, shows a party taking place in the now shut Morningfield Hospital, which was located on King's Gate.
The facility was for people with incurable or chronic illnesses, and many were long-term patients.
A heartwarming picture shows patients of all ages, from children to the elderly, and staff gathered together in their best dress.
Another artefact, from 1932, shows a snowy scene at the City Hospital, on Urquhart Road, with the building in the background.
Like the other institutions, it would also host festivities and would invite Santa into visit on Christmas Day.
Meanwhile, much like they do now, staff at the time did their best to make sure patients did not miss out on the traditions of the big day.
A 1937 image shows turkey was on the menu at Aberdeen Royal Infirmary and Professor Learmonth, surgeon, was responsible for the carving.
Looking on are the ward nurses, including the sister.
The records held by the health board also detail people being admitted to hospital even then, including the birth of a baby girl at 9.20am on Christmas Day in 1916 at the city's maternity hospital.