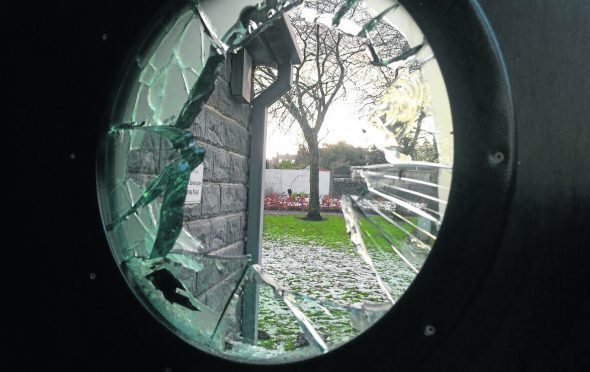 Police are hoping to flush out vandals who smashed a public toilet building in a scenic Aberdeen park.
Officers are seeking the culprits after the window was damaged at Victoria Park.
Pictures taken from the scene show large stones were hurled through the window, leaving pieces of glass strewn across the floor, sink and on the toilet itself.
The Victoria Park facilities were once notorious in the Granite City as a spot for youths to meet up in.
But the former communal block was replaced in 2007 by individual cubicles which visitors now have to pay to use.
It is not the first time vandals have struck at the park.
And in 2014, thugs even targeted the famous charity dolphin exhibits scattered throughout the city.
The Tree's a Crowd statue at Westburn Park and ARCHIE dolphin at Victoria Park were forced from the concrete plinths on which they were mounted before the Wild Dolphins art trail pieces were auctioned off in September.
Charity chiefs branded the crime "disgusting".
A police spokeswoman appealed for anyone with information on the latest vandalism to come forward yesterday.
She said: "Officers received a call at 2.50pm yesterday reporting a broken window at a public toilet in Victoria Park, Aberdeen.
"It has been reported that the incident occurred sometime between 3.50pm on December 14 and 11.30am on December 15."
A local resident, who did not want to be named, said the size of the stones thrown through the window indicated that the culprits were not children.
He added: "These boulders were about three or four stones, it must have been a grown man who did this.
"It would have been unthinkable if a mother and child or something had been using them at the time."
Rosemount and Midstocket councillor Bill Cormie said he was "very disappointed" by the news.
He said: "It is always bad to hear of any vandalism in the park – especially after the effort to keep it so tidy this year.
"I hope that the culprits are detected before more damage is done."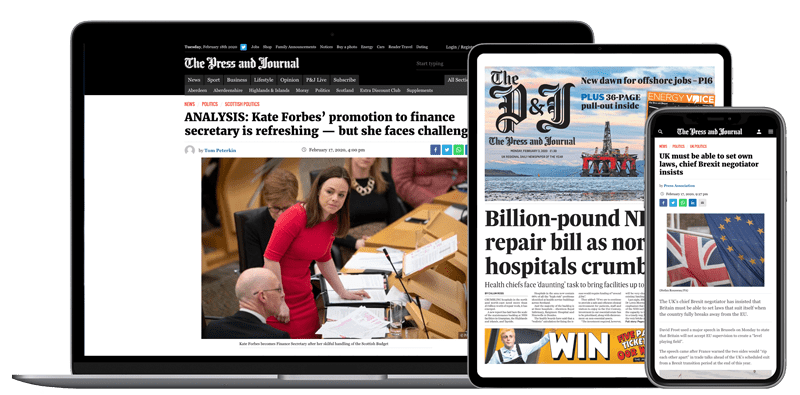 Help support quality local journalism … become a digital subscriber to The Press and Journal
For as little as £5.99 a month you can access all of our content, including Premium articles.
Subscribe