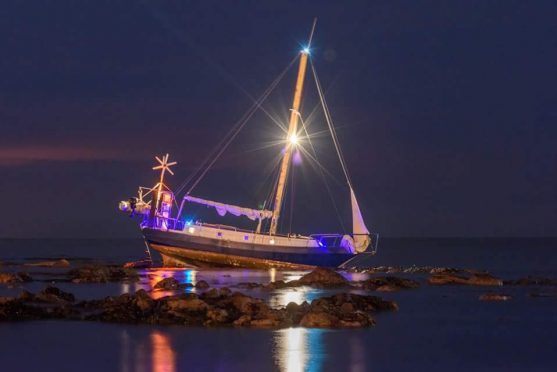 A man from The Netherlands has been rescued by a lifeboat team this evening after his yacht was left high and dry by the tide.
The Stonehaven RNLI team were dispatched at just after 7pm after receiving reports of a vessel stranded on the rocks of Stonehaven Bay.
When the inshore lifeboat volunteers and coastguard arrived at the vessel, they found the sole occupant, a Dutch man who was shaken but unharmed.
He was taken by the RNLI team to the nearby fish and chip shop The Bay and treated to a fish supper.
The man is currently in the care of the team at the Stonehaven lifeboat station as they wait to find out if the yacht is damaged or is still watertight.
Susan Leiper from the Stonehaven lifeboat said: "We're waiting to see if the boat will float of its own accord or whether there's any damage done.
"It was a guy from Holland who got a little disorientated in the dark on his way down to Stonehaven and found himself in the bay, and as the tide went out he became stuck on the rocks.
"We got paged at around 7pm and took him off the boat, and he came with us to The Bay fish and chip shop where he was fed his supper courtesy of the staff there, which was good of them.
"He was the only one on board, and he's in good spirits right now, but we're still waiting to see how his boat is and assess the situation.
"He was very impressed with the number of people that all came out to help him, and was very thankful."
A spokesman for the coastguard said: "Stonehaven inshore lifeboat and the Stonehaven coastguard team were dispatched just after 7pm.
"There was one person on the boat, and they were retrieved by the lifeboat team by 7.50pm."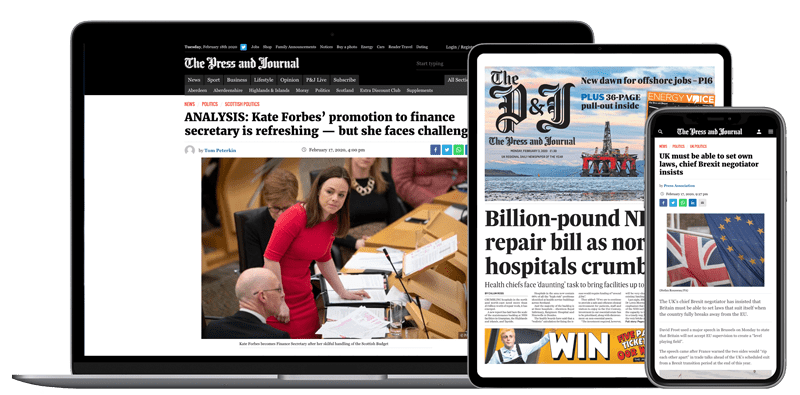 Help support quality local journalism … become a digital subscriber to The Press and Journal
For as little as £5.99 a month you can access all of our content, including Premium articles.
Subscribe