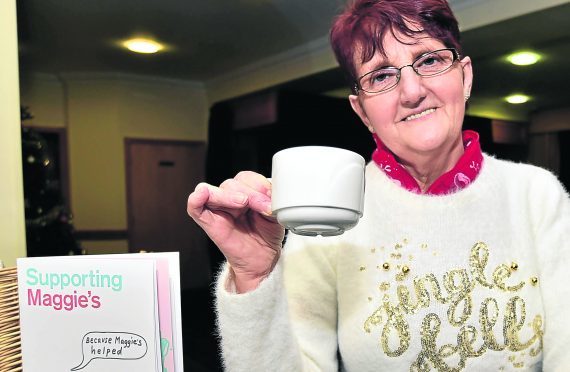 A north-east woman has started a new tradition by giving up her Christmas holidays to raise money for charity.
Margaret Dunbar, from St Combs, launched Twixtmas three years ago to raise cash for good causes across the region.
The gatherings began in 2014 and have so faar raised about £3,000 for organisations such as the British Heart Foundation and Macmillan Cancer Support.
It has now turned into an annual event and this year Mrs Dunbar plans to hold a Make Up and Mugs for Maggies afternoon at the Tufted Duck Hotel.
Around 100 ladies are expected to attend the fundraiser where they will be served afternoon tea.
Money will be donated to the Aberdeen Maggie's Centre from the entrance fee and raffle tickets.
Mrs Dunbar used to run the local shop in St Combs and now works as the pupil support assistant at the village's primary school and said she is more than happy to be helping out.
She said: "The local area is renowned for their willingness to support a good cause.
"Along with raising money we always have a great time and the Tufted Duck always puts on a great spread for us.
"This year we thought we would do something for Maggie's because there are a lot of people who have been touched by cancer in this area.
"We are just a little community here, but no matter what we all rally round."
Last year Peterhead Rescue Hall received a donation of £1,300 from Mrs Dunbar whose husband attended cardiac rehabilitation sessions in the building. The money was donated to buy new exercise equipment for patients.
The Maggie's Centre is based within the grounds of Aberdeen Royal Infirmary and provides emotional and social support for cancer sufferers and their families.
Paula Cormack, the centre's fundraising manager, said: "Margaret's fundraiser is a great example of putting the fun into fundraising and we would encourage people to follow Margaret's lead by gathering friends and family together over the festive season to raise a glass and a few pounds for Maggie's.
"Every penny raised helps Maggie's to support people in the local area who are facing the challenges of cancer."
The Tufted Duck fundraising event will take place on December 27.