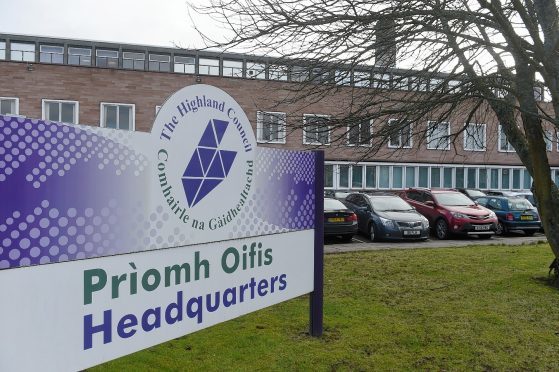 Shock new figures show that Highland Council has slashed its workforce by more than a fifth during the public sector spending squeeze – the largest cut in Scotland.
A Press and Journal investigation has found that the local authority now employs more than 2,100 fewer full time equivalent (FTE) workers than it did in 2009.
And across the country more than 20,000 posts have been axed by cash-strapped councils in the last seven years, with 4,356 jobs lost at just six north and north-east councils.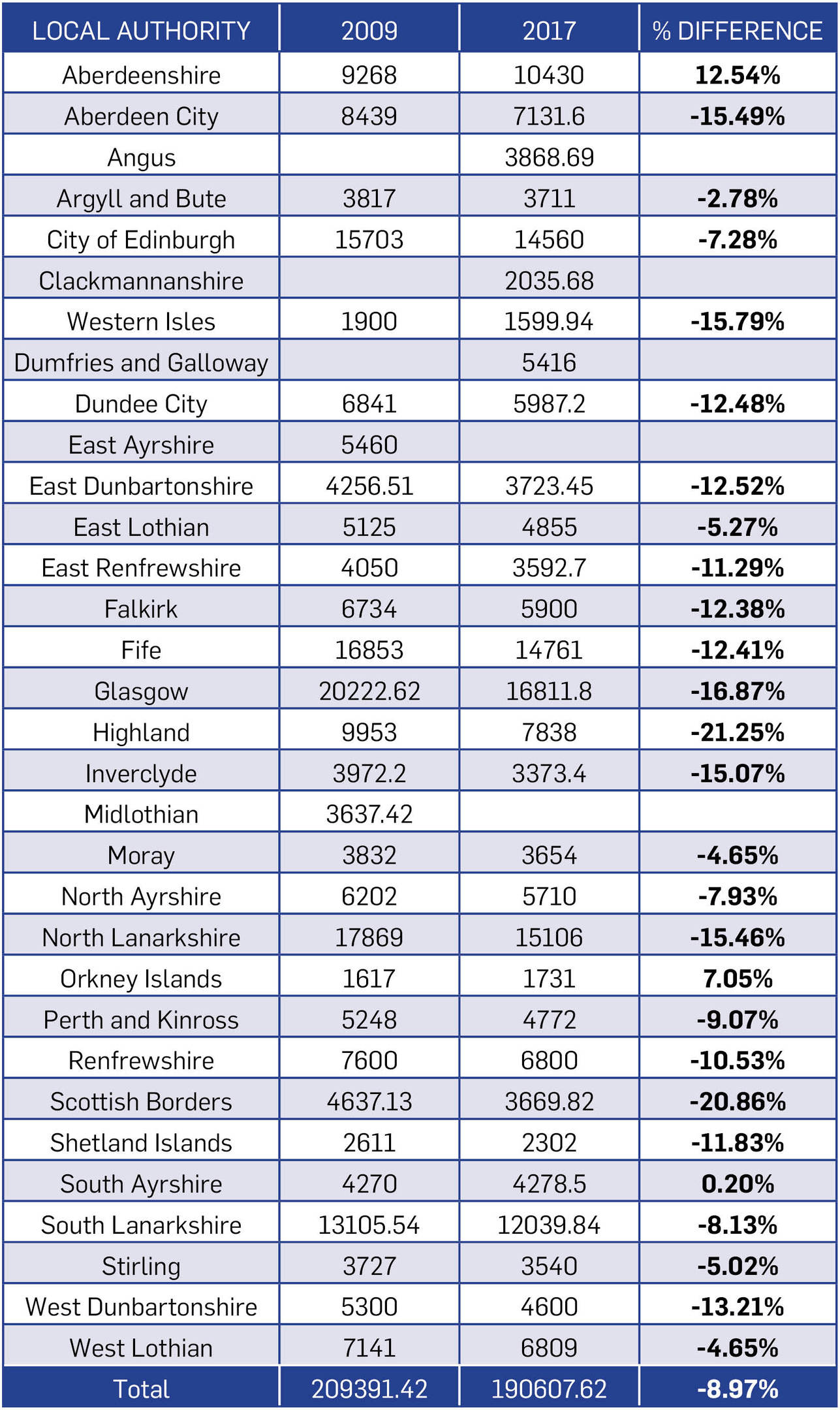 Trade union leaders and opposition politicians branded the figures "staggering" and "deeply troubling" last night, amid fears that many local authorities were poised to shrink even further.
The data, released under freedom of information laws, shows wide variances between authorities, but only Aberdeenshire and Orkney actually grew in size.
The research found that Highland Council had made the largest proportional cut in Scotland, falling from 9,953 in 2009 to 7,838 last year – a drop of 21%.
It was also one of 15 local authorities to reach its lowest FTE headcount this year, alongside Moray Council, which has cut spending by £35million and reduced its workforce by 4.65% since 2009, and Western Isles Council, which has dropped by 16% in the period.
The number of Highland Council workers fell by almost 1,600 in one year in 2011/12, in part due to the transfer of employees to NHS Highland and the arm's length culture and leisure body High Life Highland.
Many other councils have carried out similar staff transfers, but most have not gone as far as Highland Council, which has also slashed more than £130million from spending on services in the last six years, including ending free garden waste collections and rail concessions for over-60s last year.
Aberdeen City Council, which produced a £127million five-year savings plan in 2011 and is now embarking on another exercise of a similar scale, has cut 15.5% of its posts since 2009.
Meanwhile, Argyll and Bute's staff levels have fallen by almost 3% in the period, and Shetland's workforce has dropped by almost 12%.
Pat Rafferty, Scottish secretary for the Unite trade union, said: "The Press and Journal is to be commended for the detail of its analysis of jobs in local government. These figures are staggering.
"They show that local government workers have paid the price for the financial crisis which was not of their making. They have paid the price in wages.  And clearly, as these figures show, they have also paid the price in jobs.
"Local government has been hit by a double whammy – years of Tory austerity combined with those cuts and more being passed on here by the Scottish Government.
"Alas the finance secretary's recent budget shows there is more pain to come. It's time for an alternative to this permanent austerity which has achieved nothing."
Almost all councils have downsized since the financial squeeze hit, with only Orkney and Aberdeenshire having grown.
The FTE workforce at Orkney Islands Council is 7% larger than it was in 2009, while Aberdeenshire, which is currently cutting £50million from spending over five years, is 12.5% higher.
However, it is estimated that councils face a £150million shortfall under the Scottish Government's draft budget for next year, on top of rising costs.
Highland councillor Carolyn Caddick, economy spokeswoman for the Scottish Liberal Democrats, said: "The Scottish Government has squeezed local government and stripped them of powers for years.
"This situation is only going to get worse as Derek Mackay has promised council workers a pay rise but not provided the money to pay them any extra.
"Derek Mackay's budget claims don't add up as they rely on lumping capital spending on top of revenue to bamboozle the public into thinking that councils can pay their workers with bricks and mortar.
"Unless the government changes its plans they will be forcing councils to cut public services to pay their workers the wages they deserve or cut back even more on the number of staff they employ and the services they provide."
Scottish Labour's communities spokeswoman Monica Lennon MSP said: "These are deeply troubling figures that show the human cost of SNP cuts.
"More than a thousand council jobs have been lost in the Highlands and Aberdeen since the SNP came to power – cuts forced on Scotland's most vulnerable communities by a government that is supposed to protect them. "
A Scottish Government spokesman said: "While the recruitment of staff is clearly a matter for local authorities, council workers continue to benefit from the Scottish Government's no compulsory redundancy policy – and we are the only government in the UK to give that guarantee.
"Despite the UK Government's cuts to the Scottish budget, we have continued to treat local government very fairly.
"The 2018-19 finance settlement foresees an increase both in revenue and capital investment as part of a wider package of measures.
"Together with the additional power to increase council tax, worth around £77 million next year, this will generate a real terms increase in the overall resources available to councils."
A Highland Council spokesperson said: "We cannot comment on other councils' changes as we have not been party to the collection and analysis of their data.
"What we can say is that transfer of employees to NHS Highland and High Life Highland account for a significant proportion of the reductions at Highland Council over this period."
Laura Simpson Aberdeenshire Council's head of human resources, said: "Employee numbers can vary from year to year for a variety of reasons but part of the rises in Aberdeenshire can be attributed to specific recruitment campaigns.
"As well as successful initiatives to fill vacant teaching posts we've also seen an increase in our school population and the number of older people which has resulted in a corresponding increase in post numbers.
"We've also seen the creation of a number of new posts to meet the early years agenda."