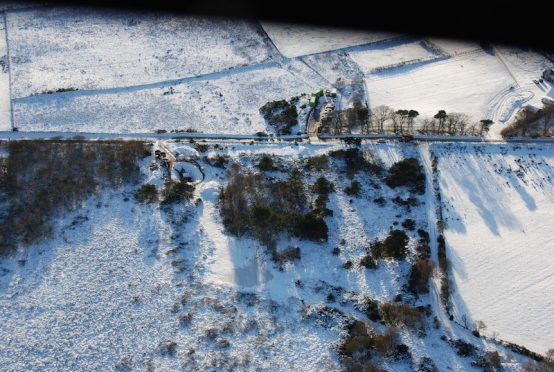 Oil has begun flowing through a major pipeline again as experts test repairs to a crack which forced a major shutdown and road closures.
A leak in the 235-mile Forties Pipeline System (FPS) was found between Cookney and Netherley in early December, forcing owner Ineos to shut down the line, which delivers almost 40% of the UK's North Sea oil and gas production.
Yesterday the firm said repairs were now "mechanically complete" though a cordon restricting access to the country road connecting the two communities remains in place.
A spokesman said the pipeline could reopen in the beginning of January if everything goes as planned.
He said: "The repair of the pipeline at Red Moss is now mechanically complete and pressure testing is well underway.
"A small number of customers are now sending oil and gas through the pipeline at low rates as part of a coordinated plan that allows Ineos to carefully control the flow and pressure in the system.
"It is expected that there will be increased flaring at the site as we begin restarting the system.
"Ineos will complete this work as quickly as possible but safety is the highest priority.
"Based on current estimates, the company expects to bring the pipeline and Kinneil progressively back to normal rates early in the New Year."
He explained that Ineos will continue to work with the emergency services and other authorities until the issue has been resolved.
The 150 metre safety cordon will remain in place while pressure testing continues.
The spokesman added: "For the time being, the unclassified CK12 Netherley to Cookney road, which passes close to the site, remains closed by the police and all non-essential drivers are being requested to seek alternative routes to ensure that the road remains clear for essential works.
"We apologise to our customers and the local community for the issues that this creates, and we are working hard to minimise the impact of the pipeline closure as far as possible."
Residents staying in the five properties closest to the leak were offered temporary accommodation as a precaution during the repairs, however only one family took Ineos up on the offer.
Oil giants Apache, BP, Shell and Total shut down production from fields served by the Forties system.