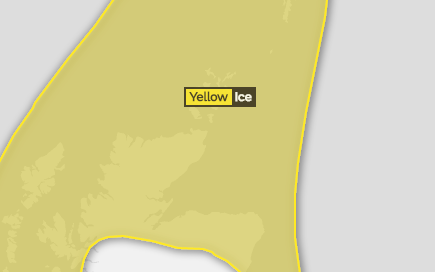 Drivers across Scotland returning to work today after their Christmas and Boxing Day breaks will need to dig out their de-icer and window scrapers as sub-zero conditions are forecast to return.
And experts warned of another spate of injuries due to slips and falls, a week after the last freezing blast saw council gritting operations under fire over treacherous pavements.
The Met Office issued a yellow weather warning for snow and ice last night across the Highlands, islands, and most of the north-east, after a relatively warm festive period.
Motorists warned to drive cautiously as they battle icy conditions
UK temperatures reached as high as 13C in some places on Christmas Day.
The forecaster warned anyone venturing out to beware of slippery conditions on untreated roads, as temperatures in some regions are expected to drop to as low as -8C.
In addition to chilly conditions, scattered sleet and snow showers are also predicted across Moray, Shetland, Orkney, the Highlands, and northern Aberdeenshire.
A Met Office spokesman said: "Icy patches are expected to develop on untreated surfaces, pavements and cycle paths where showers wash off treatment.
"Some injuries from slips and falls on icy surfaces may occur."
The coldest overnight temperatures were forecast to be -2C around Aviemore, -3C around Fort William and -2C in Ballater.
Coastal towns and communities including Nairn, Lossiemouth, MacDuff, Fraserburgh and Peterhead were expected to enjoy slightly warmer temperature this morning, with highs of 4C predicted in some areas.
But thermometers could dip their lowest in Scotland around the central belt – as cold as -6C in parts of the Trossachs, and even -8C in Airdrie.
The Met Office's chief forecaster said: "The extent of ice will vary across the area, with inland areas most prone, while coastal areas exposed to the northerly winds are less likely to be affected.
"1cm to 2cm (0.4inches to 0.8 inches) may accumulate above 100m (328ft) with temporary deposits at lower levels, mainly late in the night. "
Sunshine is forecast to bring brighter conditions during the day across Scotland tomorrow, particularly around Aberdeenshire, however snow and further icy conditions have also been forecast overnight into Friday.
Temperatures could drop as low as -5C in parts of the northern Highlands early on Friday morning.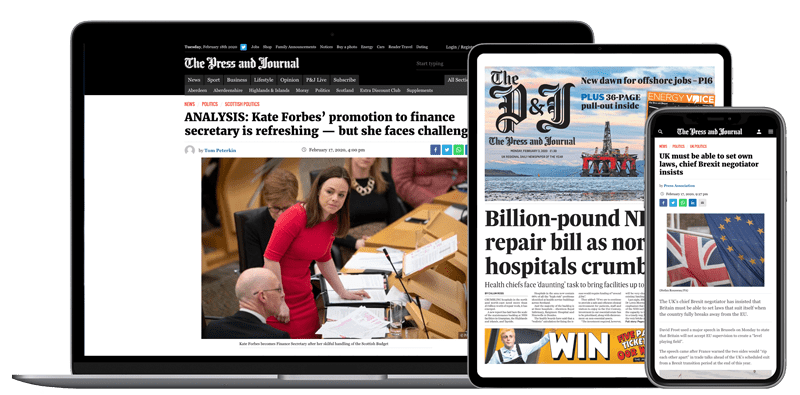 Help support quality local journalism … become a digital subscriber to The Press and Journal
For as little as £5.99 a month you can access all of our content, including Premium articles.
Subscribe