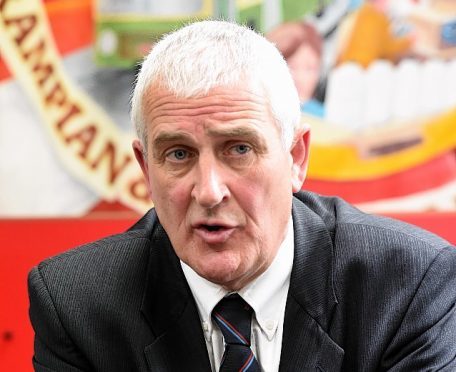 A union chief, who represents Aberdeen taxi drivers, has called for a council u-turn on granting a licence to the controversial Uber firm.
Unite north-east regional representative Tommy Campbell said he was "extremely disappointed" the decision had been taken by civil servants rather than elected politicians.
The service, which already operates in more than 600 cities globally including Glasgow and Edinburgh, allows passengers to book a car through a smartphone app and pay upfront for their fare.
Uber claims that its presence in the Granite City will drive down prices and offer more choice to customers.
And the council's licensing convener John Reynolds said there was "nothing to stop them charging 50% less".
But taxi drivers have raised fears that the drivers will not have the same knowledge and the vehicles will be less roadsafe.
The London transport authority declined to renew the firm's licence in the capital in September- arguing the firm was "not fit and proper". Uber have appealed that judgment.
Mr Campbell said: "I would like to know how this has been seemingly slipped under the radar without the proper democratic oversight.
"I would urge this decision to be reversed until councillors have debated it."
Liberal Democrat representative, Martin Greig, said: "For such a major decision to be taken by council officials is very strange.
"There should be the chance to have a meaningful debate among elected members about the presence of Uber in Aberdeen. "
SNP group leader Stephen Flynn added: "Uber has a reputation that precedes it and it is not a good one."
However, the city council insisted last night the licence had been granted because no objections to the proposal has been lodged.
A council spokesman said: "The granting of any private hire booking office is a delegated power, provided that there are no objections to this following the normal consultation period."
He added that Uber drivers would have to pass a street knowledge test and vehicles would have to pass a biannual test as well as an MOT.
A spokesman for Uber responded that a start date for Aberdeen had not yet been set and declined to comment further.