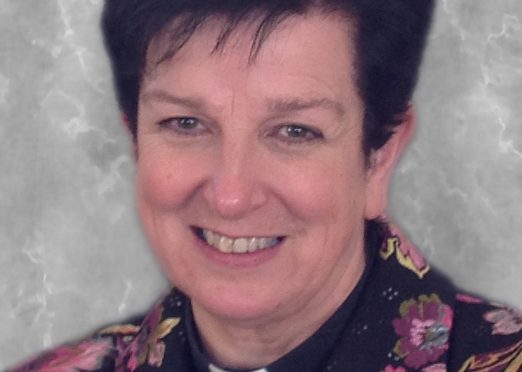 A row over the appointment of the north and north-east's new Anglican bishop has intensified.
Canon Anne Dyer, the first female to be elected to the role in the Scottish Episcopal Church, was chosen to represent the Aberdeen and Orkney diocese in November.
Row breaks out over the appointment of the north and north-east's first female bishop
But some members of the clergy have called on her to withdraw from the position, which she formally assumes in March, and claim their views were ignored by the decision-making panel of bishops.
In an open letter on Friday, they also argued she was unfit for the role due to her reportedly being unable to drive, given the large rural area much of the diocese encompasses.
The group insisted their opposition is not based on her gender or her support of same-sex marriage.
Now the College of Bishops, who were also sent the open letter, has responded to the group's accusations.
The letter is addressed to Rev John Walker, the rector of St Mary's Church in Inverurie, who was among the clerics opposed to the bishop-elect's appointment.
Written by Bishop Mark Strange, who represents Moray, Ross and Caithness, it states: "We regard it as particularly regrettable that you have chosen to communicate with us by publicly releasing your letter without any prior indication to us of your intentions and we are dismayed at the invidious position in which it places Canon Dyer as the bishop-elect of the diocese.
"We deplore that you have sought to subvert the outcome of the canonical process which led to Canon Dyer's election.
"Members of the college are unanimous in supporting Canon Dyer in her acceptance of election and will continue to support her throughout her consecration and future episcopal ministry in the diocese."
Bishop Strange's letter also states that the college took the decision as there were not the prerequisite number of candidates available for the diocese to vote on.
The letter adds: "You state in your letter, and your accompanying press release, that your "protest" is not personally directed at Canon Dyer, and also that it does not concern arguments about women bishops or same sex marriage.
"We are glad to note that and simply observe that to invite her to withdraw her acceptance of election seems entirely inconsistent with those assertions."
Canon Walker declined to comment.