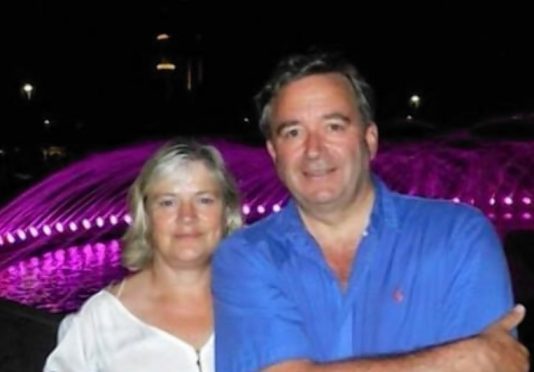 A charity boss left paralysed by a mystery illness is one step closer to reaching the first big goal on his road to recovery thanks to a Scottish rugby legend.
Robin Maitland underwent surgery to remove a benign tumour on his spine in December 2014, but when he woke up he was unable to feel anything from the chest down.
After spending two and a half years in hospital, the Sandpiper Trust boss finally went back home to Crathes in Deeside last May and has only had one goal on his mind since – watching his beloved Scotland play England in the Calcutta Cup.
Despite having a seat at Murrayfield for 30 years, the 61-year-old is no longer able to use it as he cannot access it on a wheelchair.
After unsuccessfully attempting to purchase tickets for the disabled section, which go on sale far earlier than the other seats, wife Claire turned to social media for help.
And just a few days ago, the family learned they would have six tickets for the game thanks to former international Gavin Hastings, who is also the charity's patron.
Mrs Maitland said it would be a major milestone for her husband and the family if he managed to attend on February 24.
She said: "Robin was in disbelief when he found out, it's been his ultimate target since he fell ill.
"Our three children will be flying up from London to come, it will be a very special occasion for all of us if we manage it, especially if Scotland win.
"It's going to be a very long day as we will have to go there and back, but we will be doing so in the special vehicle that we crowd funded for – it's kitted out for Robin's wheelchair and means he can sit in the passenger seat.
"We decided we wouldn't go unless he can make it, so we're hopeful everything goes well."
The Sandpiper Trust was launched in 2001 and has since saved thousands of lives by providing defibrillators and other medical equipment to rural communities.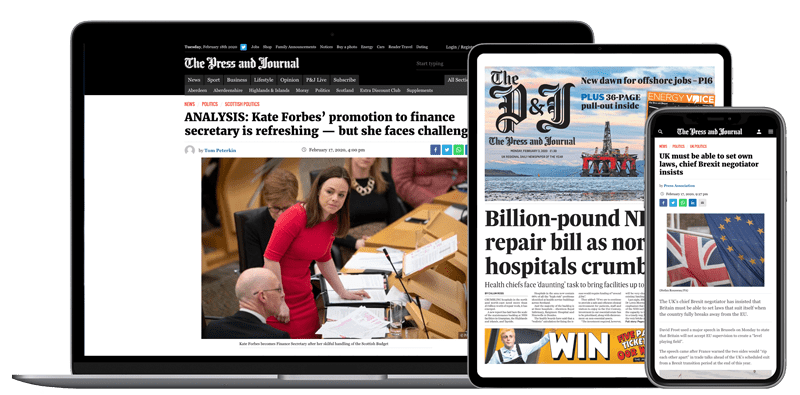 Help support quality local journalism … become a digital subscriber to The Press and Journal
For as little as £5.99 a month you can access all of our content, including Premium articles.
Subscribe