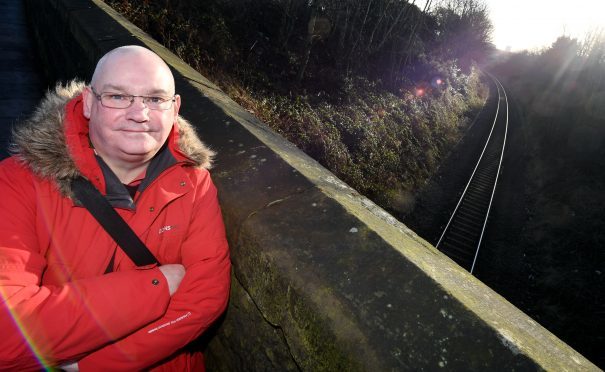 Aberdeen residents face disturbed nights as preparations for a massive railway improvement project begins.
Work on upgrading the line between the city and Inverurie from single to double track is expected to start in March, and to last until October.
But before then, efforts will be made to make areas surrounding the tracks at Kittybrewster ready for the scheme – starting next week.
Network Rail has notified residents that overnight work is expected to take place from 11pm until 7am from this month until March.
In a letter to affected residents, the organisation's communications manager, Stacey Macdonald, explained that much of the upgrade work would be performed at nights to avoid conflict with train timetables.
She advised that "some disturbance is unavoidable", but stressed that efforts will be made to minimise "unnecessary noise".
The work between Aberdeen and Inverurie is part of a £170million revamp of the line between the city and Inverness – which has already led to improvements at several stations.
As well as doubling the track, engineers will widen bridges and perform various earthworks.
As part of the huge scheme, a compound to store materials and equipment will be created beside Kittybrewster Retail Park while a main site is built in Inverurie.
Work on building it will begin next week, and the structure is expected to be required until October.
Areas of vegetation will be cleared from 11pm until 7am between Saturday, January 20, and Thursday, March 1 – excluding Friday nights.
Drainage investigation will take place between 11pm and 7am from Monday, January 22, until Friday, February 16 – except on Friday nights.
Councillor for the city's George Street and harbour ward, Dell Henrickson, welcomed the progress but acknowledged it would "inconvenience" locals.
The SNP councillor said: "I'm delighted to see this Scottish Government investment in our railways, but any large projects will cause some inconvenience for people.
"I'm pleased that local residents are being made aware of the works and efforts are being made to keep noise and disruption to a minimum."
Fellow ward member, Conservative Ryan Houghton, added: "I think everyone would welcome the upgrading of rail services on what is a very slow line.
"It takes more than two hours to get to Inverness by train at present, which is far too long."