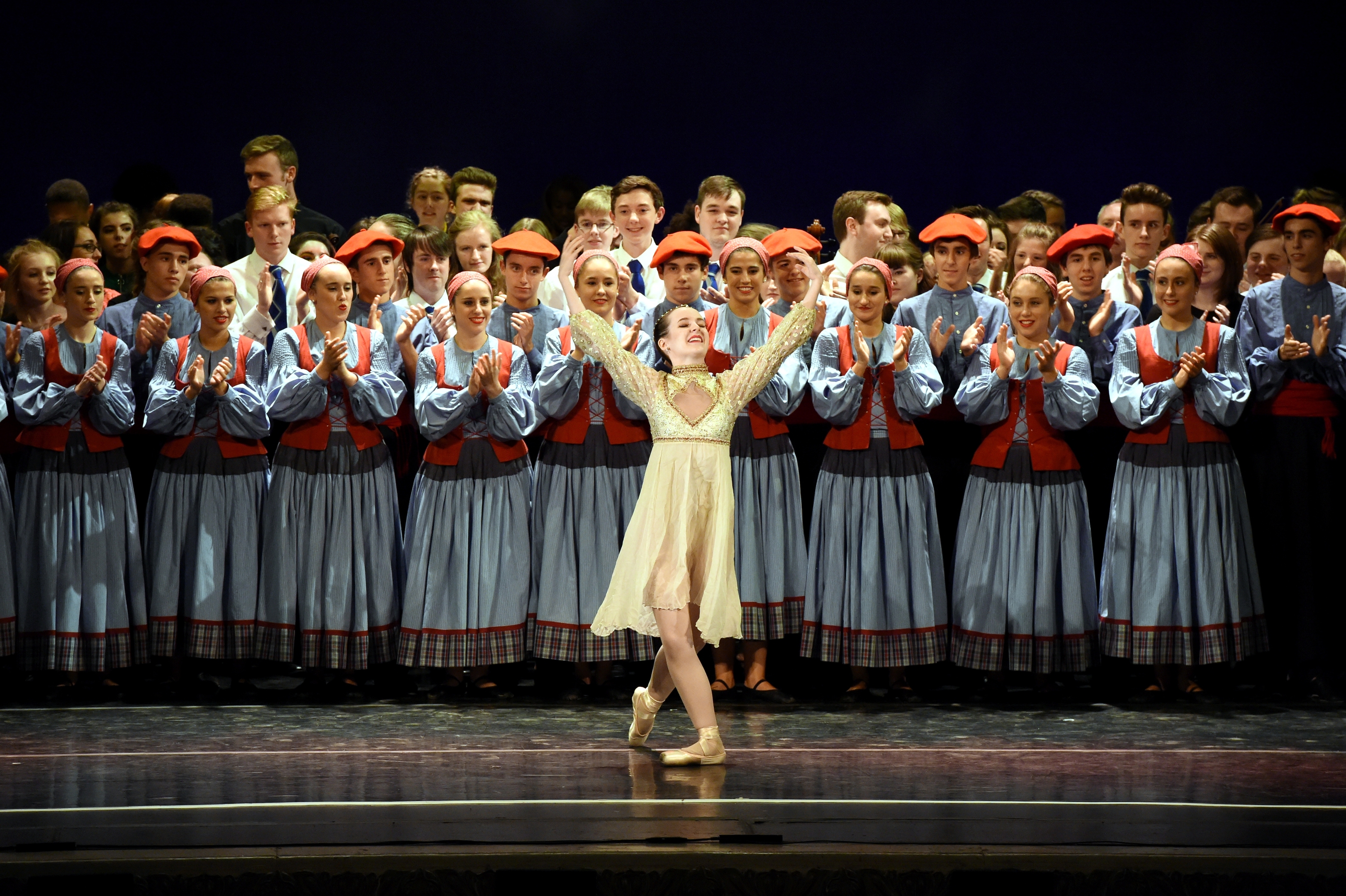 The co-leader of the city council has called for cash from the Scottish Government to help fund cultural events.
Conservative councillor Douglas Lumsden has written to Culture Secretary Fiona Hyslop asking for help to find new funding avenues for the Aberdeen International Youth Festival.
He has also invited Ms Hyslop to the city to discuss whether match funding could be an option to help pay for the costs of events.
At the end of last year, councillors voted to stop paying the local authority's annual £150,000 grant to festival organisers.
The money provided paid for a third of the AIYF running costs, and the decision sent shockwaves throughout the performing arts community.
It also drew criticism from acclaimed musician Dame Evelyn Glennie and best-selling author Ann Cleeves.
Councillors opted to provide a pot of £100,000 to be distributed to a number of groups to mark Scotland's Year of Young People 2018 instead.
Last week Ms Hyslop described the withdrawal of funding as "disappointing" in the Scottish Parliament.
She also vowed to "offer advice" on alternative sources of funding and to help "facilitate networking or new connections" to support the festival, if she was approached.
In response to her comments, councillor Lumsden penned a letter last night, writing: "I am sure the festival organisers will be heartened by this news.
"I write to ask if you would you be in a position for these alternative sources of funding to be shared with the wider north-east community, as there may be other organisations that could benefit from such funding."
He also highlighted that the commitment to the £100,000 pot was made "in spite of Aberdeen City Council coming under extreme budgetary pressures" adding that it demonstrated the council's commitment to the year-long event.
Ms Hyslop has now been invited to Aberdeen for discussions on the city's culture and events programme and to investigate whether alternative funds were available.
The letter added: "Last year the Scottish Government committed to £5m matched funding to Edinburgh's festivals programme over the next five years and I would welcome a discussion as to whether matched funding could be made available to Aberdeen as we would welcome any financial assistance."