Transport Scotland has apologised after leaving a high-powered floodlight dazzling motorists on a north-east road.
Dashcam footage sent to the Press and Journal shows a bright light pointed east towards oncoming traffic on the B9077 by the new River Dee crossing on Saturday afternoon.
With no street lighting on the road and a narrow corner to navigate, one motorist described the added glare as "very disconcerting."
He added: "It was a wee bit startling, and it was clear it was brighter than the car headlights coming around the corner.
"If there had been a pedestrian nearby I would have struggled to see them.
"I think it's just unfortunate that this happened.
"Someone had to move a light for some reason and didn't think through where they moved it to."
Last night Transport Scotland confirmed the spotlight would be relocated.
A spokesman said: "The contractor has apologised for any inconvenience and is repositioning the lights."
North East Labour MSP Lewis Macdonald has called for construction staff to ensure similar incidents like this are avoided in the future.
He said: "Safety is always the top priority on projects like this, and this incident shows how important it is that everyone is vigilant where safety might be compromised."
Neil Greig, policy and research director at road safety charity IAM Roadsmart, added: "Rural B roads are dangerous enough at this time of year without this kind of added risk which should never have been allowed to happen in the first place.
"We are pleased that Transport Scotland has promised to act quickly and fix this light properly so it doesn't dazzle drivers.
"It's clear that as the new road reaches completion drivers have to remain vigilant and always expect the unexpected."
Alexander Burnett, Scottish Conservative MSP for Aberdeenshire West, said: "It is only right that Transport Scotland has apologised.
"This was a serious issue that could have had terrible consequences.
"Motorists deserve credit for drawing attention to this problem so it could be addressed before there was an accident."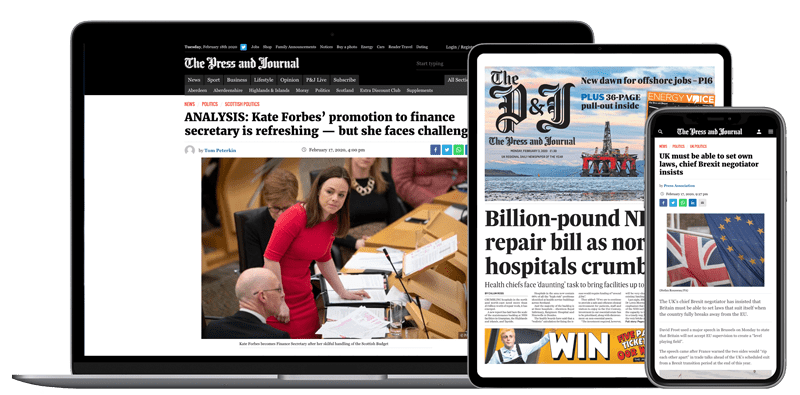 Help support quality local journalism … become a digital subscriber to The Press and Journal
For as little as £5.99 a month you can access all of our content, including Premium articles.
Subscribe