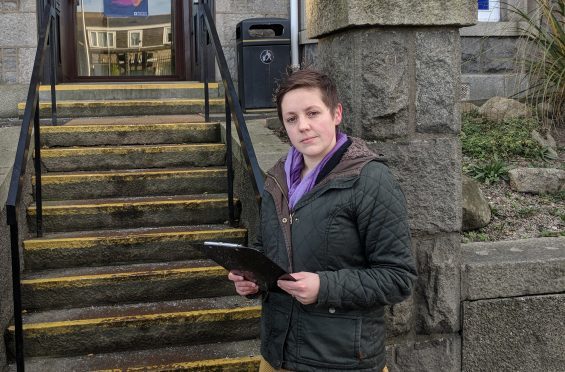 The campaign to spare an Aberdeen bank from closure has surged forward with a petition being formed calling on the UK Government to intervene.
Aberdeen North MP Kirsty Blackman visited the Royal Bank of Scotland (RBS) building at Bridge of Don to ask affected residents to lend their signatures.
The document, which asks both the UK Government and RBS to "take steps to halt the closure", will eventually be presented at Westminster. The SNP politician explained that petitions submitted to the House of Commons in a traditional manner require original handwritten signatures.
And she accused RBS bosses of "failing to listen to people who rely on local banking services".
Ms Blackman said: "I do not believe that RBS has properly assessed the impact these closures will have, both on the most vulnerable customers and on businesses who use a lot of cash.
"I believe the UK Government should now recognise that a bank which they bailed out, and is still majority-owned by the public, is actively working against people in communities across Scotland.
"We cannot go quietly on this issue and let this bank get away with disregarding loyal customers."
Earlier this week, figures submitted to Westminster's Scottish affairs committee revealed that RBS had slashed its network of branches by 70% in the past five years.
The P&J is supporting communities uniting to stop more than 60 imminent branch closures in Scotland.
Other north-east venues facing the chop are Banff, Dyce, Huntly, Turriff and Ellon, where similar protests have taken place.
The Banff bank is planned to shut on May 23, with the others following suit over the subsequent weeks culminating with the closure of the Turriff branch on June 26.
RBS chiefs insist that the forthcoming closures have been forced upon the firm by a drop in customers and an increase in people using online services. The company has sent leaflets to affected customers advising them on where their nearest branches will be following the removal of their local banks.
The material also contains figures illustrating the upswing in customers banking digitally.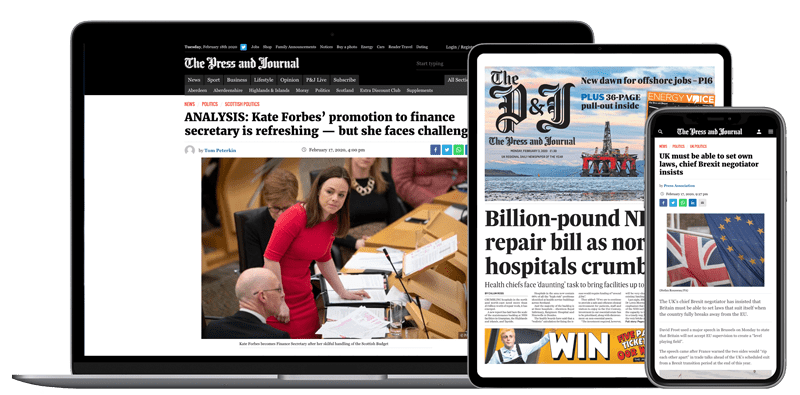 Help support quality local journalism … become a digital subscriber to The Press and Journal
For as little as £5.99 a month you can access all of our content, including Premium articles.
Subscribe