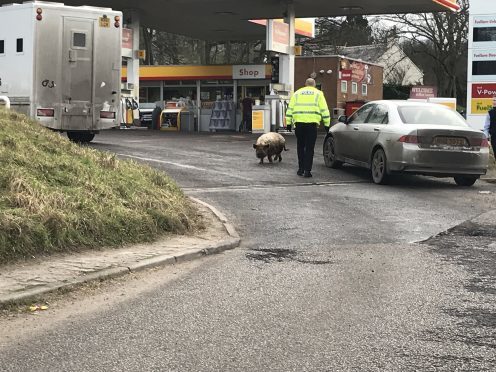 Police cornered a runaway pig at a petrol station in Aberdeen after it broke free of its pen and ran loose on the A90.
Officers were called to the incident shortly before 11.30am today after the animal was seen in Stonehaven Road.
They chased it into the forecourt at a nearby Shell petrol station before it was captured.
A police spokeswoman said: "We managed to catch the pig after it had broken free of its pen.
"We traced the farmer who owns the pig at around 11.55am and the animal has been safely returned to him."