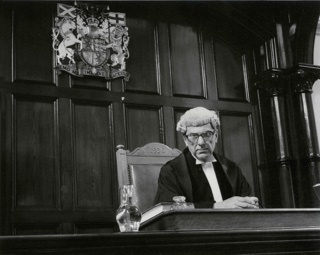 A sheriff who presided over Aberdeen's courtrooms during the flourishing of the oil industry is being mourned following his death at the age of 92.
Muir Russell CBE became so popular for his fair verdicts that one repeat offender saw fit to repay him by delivering flowers to the court.
Mr Russell was born as the son of Lord Russell, a senator of the College of Justice, in October 1925 and went on to serve Aberdeen for 20 years before retiring to the Highlands and becoming a community stalwart.
But following his recent death, his loved ones said that Mr Russell will be most warmly remembered as a dedicated family man.
He was married to wife, Margie, for 63 years and they had four children together; Douglas, Anne, Graham and Jennifer.
And his acquaintances added the sheriff was "a good and faithful friend to many", whose friendships were "based on his total honesty and gentle sense of humour, with genuine frequent laughter".
Mr Russell was educated at Edinburgh Academy and Wellington College, before joining the Army in 1943.
He was commissioned as a Second Lieutenant in the Scots Guards, serving in North West Europe and remaining attached to the military until September 1947.
During one notable wartime exploit, he was ordered to the docks at Cuxhaven in Germany and told to secure an enemy U147 submarine there.
The machine's commander and crew gave up without a fight and were escorted to secure accommodation.
But the following night, a German naval engineer scuttled the submarine and was subsequently tried for war crimes before a British military court.
Returning from duty, he attended the University of Edinburgh to study law.
Mr Russell became a member of the Faculty of Advocates in 1952, and was junior council to the Board of Trade, Department of Agriculture and the Forestry Commission.
As a junior, he was central to what became known as the Harris Tweed Case, where he and other advocates established that material to be sold as Harris tweed must conform to the "orb" definition.
Mr Russell was made a QC in 1965 and became a sheriff in Aberdeen in 1971, later becoming the city's senior sheriff.
The oil boom was in its infancy, and the job grew more challenging as the industry escalated.
However, Mr Russell proved a popular appointment and those appearing before him commented on his interest, courtesy and fairness.
Friends added that he even seemed to earn the respect of some of his regular "visitors", as on one occasion a repeat offender returned to court with a bunch of flowers for him shortly after being sentenced.
In recognition of his years of public service, Mr Russell was made a CBE in the 1989 New Year Honours.
After his retirement in 1991, he purchased Tulloch House at Aultbea, near to Gairloch, where the Russells had holidayed and where he had learned to play golf.
Paying tribute to his father during a private service at Inverness Crematorium, Douglas Russell said mourners were there to remember "a husband, a father, grandfather, uncle, godfather, soldier, sheriff, golfer, musician and volunteer."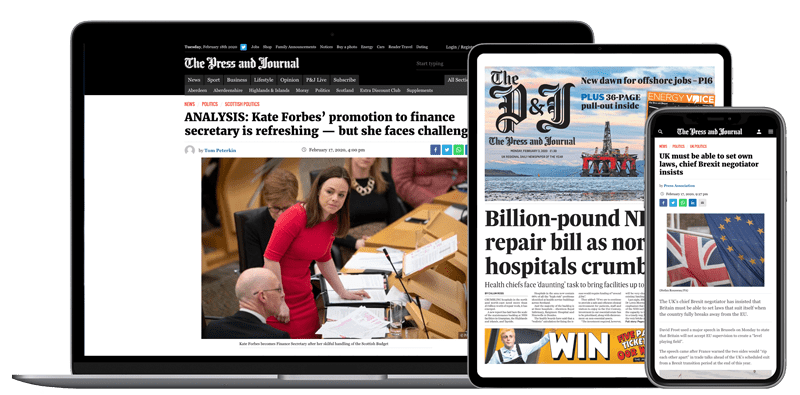 Help support quality local journalism … become a digital subscriber to The Press and Journal
For as little as £5.99 a month you can access all of our content, including Premium articles.
Subscribe