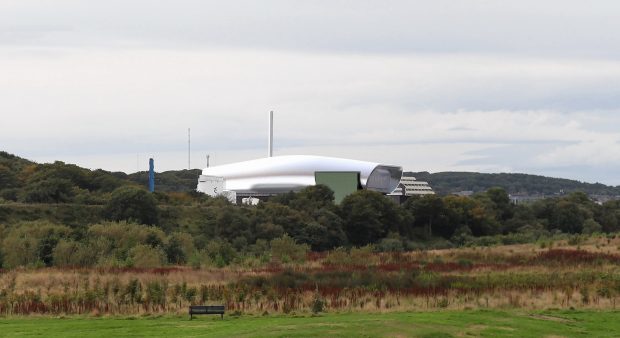 Calls were made yesterday to halt plans to build a controversial £150m incinerator in Aberdeen.
The Tullos energy from waste scheme, which was approved by the city council in October 2016, aims to reduce the carbon footprint of the local authority ahead of new Scottish Government regulations coming into force in 2021.
The facility will take unrecyclable waste from the city, Aberdeenshire and Moray.
Several community councils walked out of a stakeholder group in August last year claiming they were being "used as pawns" by their local council.
Locals have voiced their opposition to the proposals on grounds of health, air quality and infrastructure.
And now Guy Ingerson, the co-convenor of the Aberdeen Green party, has written to councillors at both Aberdeen and Aberdeenshire Council urging them to look at alternatives to the "expensive white elephant."
He said: "We had hoped that this concerted campaign by communities across Aberdeen south would have been listened to.
"Unfortunately, yet again they have been ignored.
"This is why we have stepped in.
"We can no longer stand by and watch our city and region be neglected."
He added: "With much cheaper and cleaner alternatives available, such as anaerobic digestion, it beggars belief that cash strapped councils would invest such huge sums in this development and the £100,000 salaries of various consultants.
"I have written to councillors and communities across both Aberdeen City and Aberdeenshire, urging them to look at this again.
"We can ill afford another expensive white elephant."
Councils in Scotland are investigating alternative ways to deal with waste ahead of a government ban on dumping household waste into landfill coming into place in 2021.
Yesterday councillor Philip Bell, vice-convener of the communities, housing and infrastructure committee, said the proposed facility was good value for money.
He said the project, including costs, had been "rigorously scrutinised" by various committees and full council.
He said: "The expenditure is comparable with current waste disposal costs and the facility is required to meet the requirements of the ban on the use of landfill sites.
"The costs associated with future disposal of this type of refuse is an unknown and a significant gap predicted in future disposal capacity.
"This will be a modern facility using tried and tested technology, operated to the very highest standards which is widely deployed across Europe and which will comply with the latest European air quality standards."