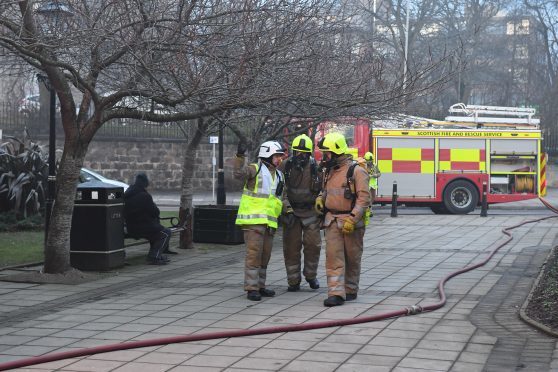 A 13-year-old boy has been arrested following a car park fire in Aberdeen which damaged six vehicles.
The fire broke out at the Denburn multi-storey in the city at around 4.15pm.
More than 40 firefighters were scrambled to the scene to extinguish the blaze and help make the area safe.
A police spokeswoman said: "Six vehicles inside the car park were damaged with two of them extensively damaged – they will be written off."