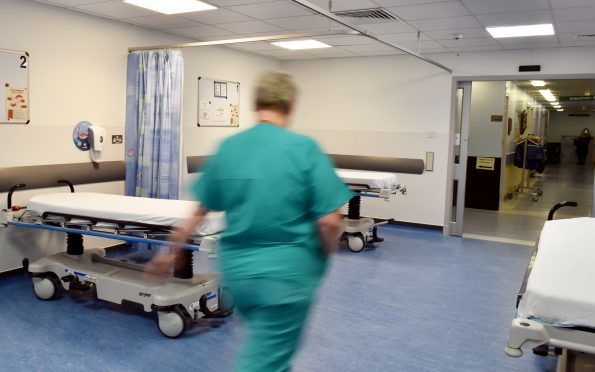 The NHS has paid out almost £200,000 in compensation to north-east staff members injured at work over the last four years.
Since April 2014 a total of 81 NHS Grampian workers have claimed for damages from the health board – a rate of almost one per 1,000 staff each year.
Of these at least 25 were related to incidents involving needles, and at least 15 for slips and trips on ice, spillages and other objects.
Over the period there were six claims relating to violence or aggression from patients and a further six by employees hit by moving or falling items.
In addition, claims have been filed for exposure to asbestos, injuries while lifting and falls from height.
Due to data protection laws, the exact numbers of these claims cannot be revealed in case they identify the staff members involved.
However the figures, obtained by the Press and Journal under Freedom of Information legislation, do give information on some of the employees involved.
Of the 81 incidents, 26 were reported by domestic staff and 14 by nurses.
In total, £198,823 has been paid out across approximately 35 cases since the start of the 2014-15 financial year.
At least 27 further claims are still ongoing, while the remainder have been closed due to abandonment, time elapsing, or rejection from insurers.
North-east Labour MSP Lewis Macdonald said: "Any accident is clearly one too many, but these numbers suggest there is a good health and safety culture in north-east hospitals.
"Long may that continue."
An NHS Grampian spokeswoman said: "The health and safety of our staff is very important to us.
"We encourage the reporting of all incidents, via DATIX (patient safety software), to ensure lessons can be learned and future problems prevented.
"We respect the right of anyone injured while at work to claim compensation.
"We look into each claim very carefully, listen to concerns and, if appropriate, compensate a claimant.
"The compensation money is not paid from NHS Grampian funds, but comes from its insurance scheme – the Clinical Negligence and Other Risks Scheme (CNORIS) which is a risk transfer and financing scheme for NHS Scotland."