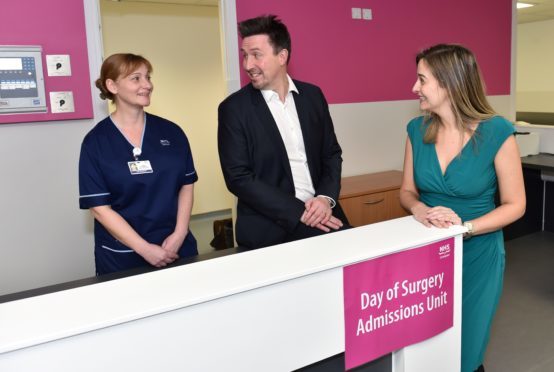 Health chiefs have revealed that a "watershed moment" has been reached in patient care with the roll-out of a new surgery scheme across NHS Grampian.
The Day of Surgery Admissions project, which aims to cut down the number of patients admitted to hospitals before the day of their operations, is being expanded following a successful pilot.
During the trial, which started last summer, the target was met with 93% of general surgery patients.
It marks a change from the usual system of patients having to spend the night before an operation in hospital, allowing them more time at home and freeing up resources for staff.
Professor Duff Bruce, a consultant in general surgery at Aberdeen Royal Infirmary, said that the change is one of the biggest overhauls of surgery in decades and is a "watershed moment" for health care in the north east.
He said: "There has been a lot of work done which has shown the benefits of having people well-prepared for coming into hospital and having centralised facilities where they can be managed.
"Not only is it the most convenient, least disruptive way of doing things for our patients, it cuts out the need for unnecessary stays the night before surgery."
A new dedicated Day of Surgery Admissions Unit opened its doors to patients at the city hospital this week.
Currently in a temporary location, work is underway to build a tailor-made facility close to theatres and the associated staff to help streamline patient experience.
It is expected to be completed by the end of the year, at which point it could improve healthcare for as many as 23,000 patients annually.
Professor Bruce said improving the flow of patients would help alleviate pressures on the health service.
Gillian Poskitt, who is managing the project, said: "Patients can stay at home with their family in their own environment and hopefully get a good night's sleep, then get up and come in the morning of the operation.
"Day of Surgery admission just makes sense and is a powerful example of how adjusting established ways of working can improve the hospital experience across the board."