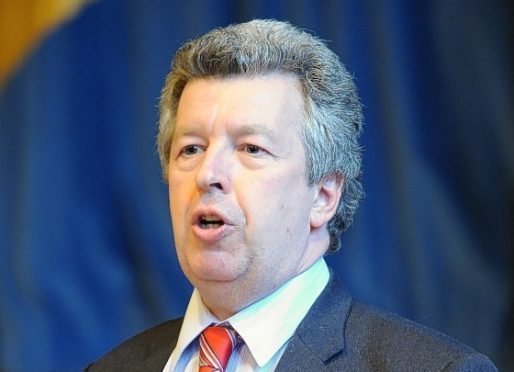 Scottish ministers have been urged to travel to the north-east "as a matter of urgency" to reassure local workers from collapsed construction giant Carillion.
Labour MSPs called for action last night after local trade union representatives said that redundancy notices had been sent to some Carillion staff working on the Aberdeen Western Peripheral Route (AWPR).
Economy Secretary Keith Brown pledged last month that he would visit Carillion employees working on the bypass project and it is understood that arrangements are being made to ensure it happens "soon".
More than 800 job losses across the UK have now been confirmed by the Official Receiver handling Carillion's liquidation.
The Unite trade union said on Friday that AWPR workers were among the first 377 people to receive redundancy notices, with 29 job losses expected in Scotland.
However, it is understood that only six jobs in Scotland were affected by Monday's announcement of a further 452 redundancies, and that none of them involved public contracts.
Carillion, the UK's second largest construction firm, was one of three consortium partners building the AWPR.
The other two, Balfour Beatty and Galliford Try, committed to completing the work.
Last night, north-east Labour MSP Lewis Macdonald said: "There is a great deal of local concern around the collapse of Carillion given its role working on the AWPR.
"The north-east economy suffered greatly after the oil price collapse – and workers and businesses in the supply chain deserve and need reassurances from SNP minister Keith Brown.
"Trade unions are already doing fantastic work on the ground, but the government must also provide support.
"Given workers now appear to be losing their jobs on the AWPR, it is essential SNP minister Keith Brown visits the north-east as a matter of urgency.
"Workers deserve direct reassurances that everything possible is being done to save their jobs or find them new work. North-east businesses in the supply chain also deserve the chance to hear Mr Brown's contingency plans for Carillion's collapse first-hand."