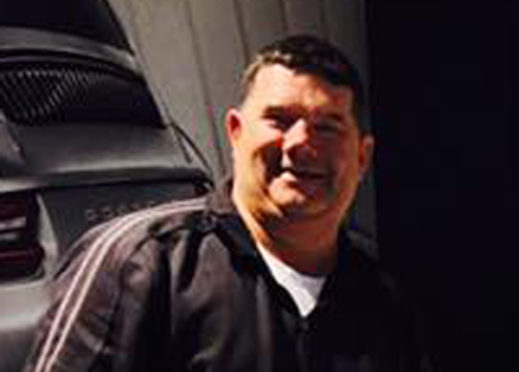 An "evil" child rapist has been found guilty of preying on children as young as four during a campaign of abuse which started 40 years ago.
John Barbour was convicted of two charges of indecency and one of rape during a trial at the High Court in Edinburgh yesterday.
The offences began in 1978, when he was still a schoolboy, and continued throughout the 1980s.
The 52-year-old, from Aberdeen, was placed on the sex offenders register and spent last night behind bars after a judge refused his appeal to be released on bail until he is sentenced next month.
Following the verdict, a relative of his victims said she "strongly believed" that he had preyed on other children and urged them to now come forward.
The relative added: "The girls are thrilled that they were believed, and that the truth has finally come out.
"He is an evil beast of a man, he has taken their childhood and ruined their lives.
"And I hope this guilty verdict encourages other people to come forward as I strongly believe there are more victims."
Barbour, of Bridge of Don, went on trial on Monday and the jury reached their verdict yesterday.
The first offender had denied five charges of indecency and rape, but was ultimately found guilty of two offences of indecency and one of rape.
The court heard that he began abusing his first victim when he was still a schoolboy, and went on to target a second child as a teenager.
Barbour was found guilty of pinning a four-year-old girl against a wall and molesting her, and getting her to perform a sex act on him, between December 1978 and December the following year at an address in Aberdeen.
He was also convicted of molesting a second girl, from the age of four, between August 1984 and December 1986 and raping her.
The jury returned not proven verdicts on two further charges, alleging indecency and rape against the second girl between 1987 and 1988.
The first victim told the court that Barbour struck after "waiting for her" near her home.
The woman told advocate depute Keith Stewart QC that such incidents happened "several times", and that she had attended counselling as an adult.
The accused spent decades working with entertainment firm, Grampian Leisure, supplying fruit machines to bars across the city. A spokeswoman confirmed that Barbour's employment would now be terminated.
The relative of the victims added: "This is definitely some closure for the girls, and I hope this sends a message to any survivor of child abuse that it is never too late to get justice."