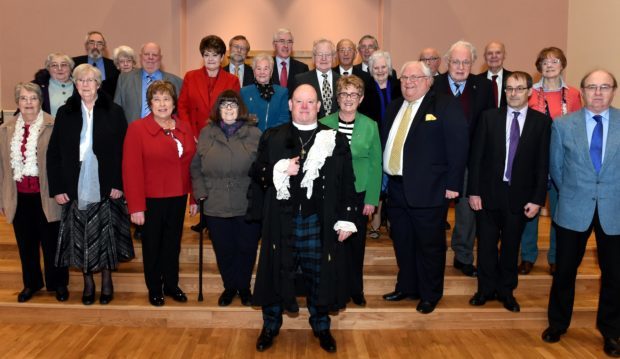 A senior church minister was in the city to pay tribute to dedicated members who have served more than 1,000 years between them.
Right Rev Derek Browning, the moderator of the Church of Scotland General Assembly, presented certificates to 26 kirk members in Aberdeen last night.
The group were made up of elders, Sunday school teachers and choralists during a special ceremony at Mannofield Parish Church.
Rev Browning said it was a privilege to be able to honour the members in front of a packed congregation.
He said: "It's very important to me to be able to recognise that the church is not just about the national institution, they are built on the local organisations.
"They are the ones who keep the show on the road week to week and keep the church relevant in the comminity.
"To me this is not just about recognising what these people have done in the past, these men and women are also pointing to the future.
"We should celebrate that and acknowledge their hard work and what they represent, when you look at the church it's not just about the building, it's about the people."
The moderator will also attend Aberdeen University's annual founders' day service tomorrow.
He added that he was looking forward to visiting Aberdeen University at the weekend, a building founded by Bishop Elphinstone in the 15th Century.
He said: "This ancient university soon became a light of learning shining in the north.
"Elphinstone is likely to have funded the first stone bridge over the River Dee."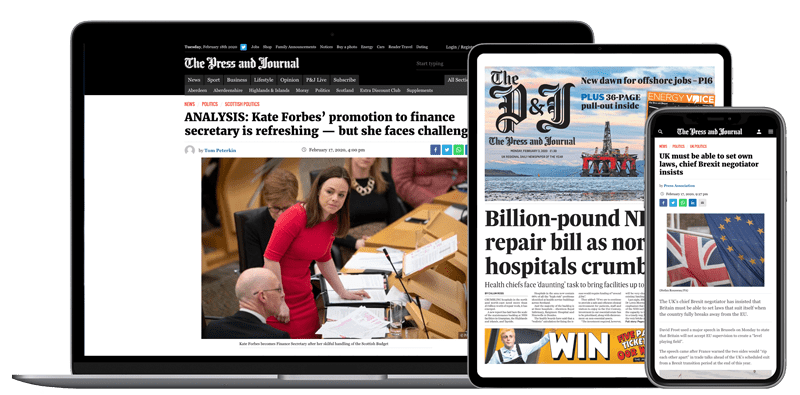 Help support quality local journalism … become a digital subscriber to The Press and Journal
For as little as £5.99 a month you can access all of our content, including Premium articles.
Subscribe