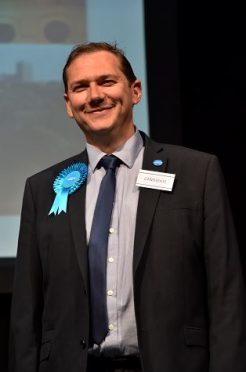 Aberdeen City Council is seeking to bring many services back in-house, according to the authority's co-leader.
Conservative Douglas Lumsden said that decisions taken on Friday would save the authority around £17million.
The council is aiming to make cuts and savings of around £125million over the next five years and plans are expected to be announced on staffing today.
Mr Lumsden added: "Remaining in the past is not an option and it has become obvious from the Target Operating Model that bringing related activities together has exposed a level of duplication across services.
"The council currently spends £455million, therefore better procurement of services is projected to make substantial savings which will include bringing services back in-house to the council.
"Aberdeen City Council remains the lowest funded council in Scotland, and as such, we believe that transforming our services will make the council a more efficient organisation."
Fellow council co-leader Jenny Laing, of Aberdeen Labour, said "The Council will face huge financial pressures over the coming years.
"It is therefore imperative that Aberdeen City Council transforms the way it does its business in order to continue to deliver good quality public services.
"Our new ways of working will include embracing digital technology as well as making significant savings through better and more efficient procurement of services.