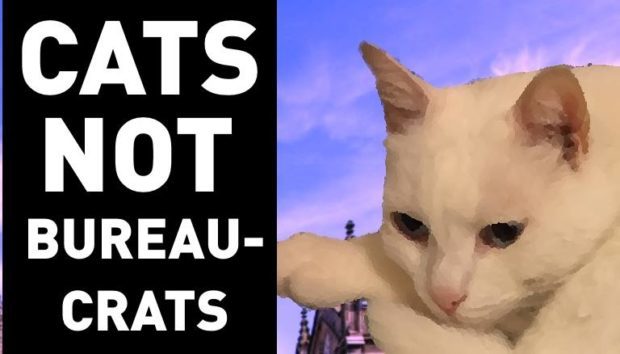 Aberdeen University students are protesting a ban against Buttons the Cat becoming their new rector.
Sixty-two students from the University of Aberdeen have nominated Buttons for the role.
However, the university's elections committee has thwarted the monination refusing to validate the candidacy as he isn't human.
Alex Kither, who started a petition urging the university to reconsider, said: "In the last year, a lot of people felt there were issues with the candidates.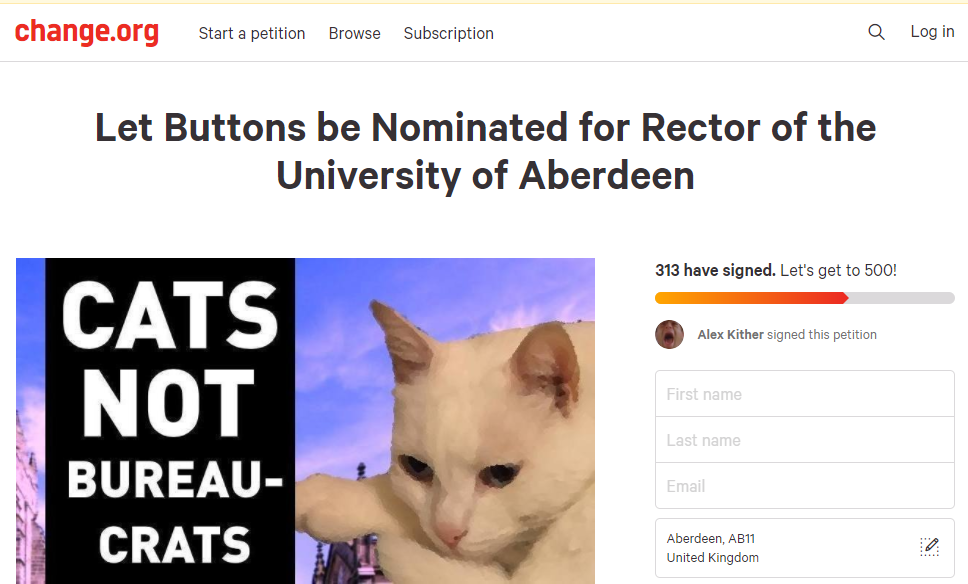 "People felt they didn't represent the student body as a whole and instead represented small but vocal minorities.
He added: "We felt that getting a cat would be easier, Buttons has no opinion – because it's a cat – he's apolitical and he lives on campus."
Hundreds of supporters have signed the online petition backing Buttons. The students have a deadline of 24 hours in attempt to overturn the decision of the election committee.
This comes as the latest incident in the rector election, which was declared null and void last semester after 3 of the candidates' campaign teams raised a number of concerns about the conduct of Maggie Chapman's team.
Physical campaigning starts on Monday February 19, with the election hustings on the same day from 2pm to 4pm.
Voting in the 2018 Rectorial Election will start the followqing day on February 20, and the results will be announced on February 22, at 5pm.