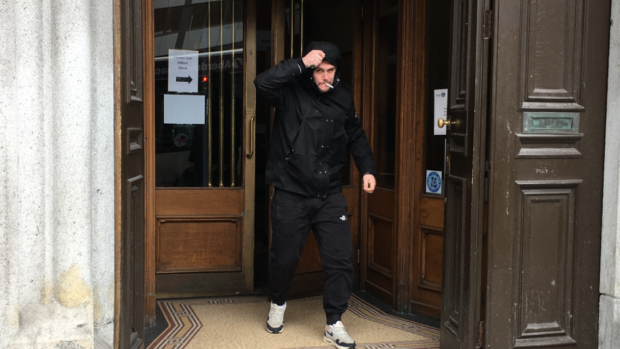 An Aberdeen man has been spared jail after police discovered 65,000 illegally imported cigarettes in his parents' garage.
Kevin Paterson appeared at the city's sheriff court yesterday after admitting defrauding HMRC of almost £20,000 in excise duty at a previous hearing.
Fiscal depute Katy Begg told the court that police had two separate search warrants for Paterson, which they executed on May 17 2016.
The first search, at his home address on Marquis Road, Aberdeen, did not turn up any items.
However when officers searched an adjacent garage to his parents' bed and breakfast on Ashgrove Road, they uncovered 13 boxes lying in the shed.
Inside, they discovered packets of cigarettes described as "cheap whites" – a type of counterfeit tobacco – which had been smuggled into the UK.
Paterson's father subsequently went to fetch his son and brought him to the garage.
The 34-year-old told police he was holding the items for someone else but refused to give them the person's name.
Defence agent Shane Campbell said Paterson had been asked to store the products for a month and was given £500 in return.
He said his client had been having financial troubles and was "looking for a quick buck".
Mr Campbell said Paterson was remorseful about his crime, particularly because he had drawn his parents into the offence.
He said Paterson had managed to overcome a serious opiate addiction some years ago and had not been in trouble with the courts since 2013 prior to the latest conviction.
Mr Campbell said he had studied sentencing guidelines for England and Wales where Paterson's offence would have been considered "level C", which he described as an "opportunistic, one off offence".
Sheriff  Sukhwinder Gill told Paterson she took into account that he had not offended for five years.
She said she had also considered the sentencing guidelines Mr Campbell had raised with her.
The sheriff ordered Paterson to carry out 240 hours of unpaid work over the next 12 months as a direct alternative to custody.
Last night HMRC welcomed the sentence.
Cheryl Burr, assistant director for the organisation's fraud investigation service, said: "Tobacco fraudsters like Paterson undercut legitimate retailers depriving the UK of money needed to fund our public services.
"HMRC will continue to target the supply of illicit tobacco, which costs the UK around £2.5billion a year. Anyone with information regarding the smuggling, storage or sale of illegal tobacco can report it to HMRC online or call our fraud hotline on 0800 788 887."