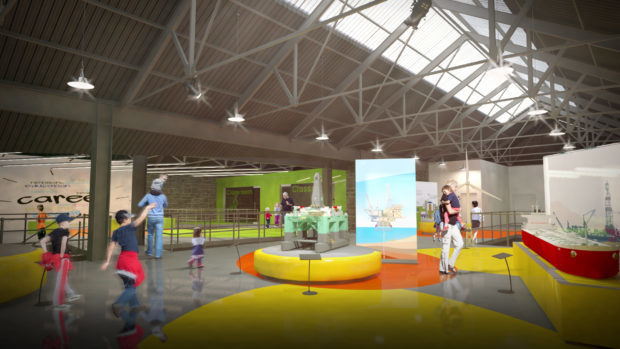 The architects chosen to take forwards the multimillion-pound expansion of Aberdeen Science Centre have pledged to create a modern facility fit for the 21st century.
Halliday Fraser Munro will oversee the £4.7million redevelopment of the facility, which is one of the north-east's most popular tourist attractions.
The centre's site, on Constitution Street, will almost double in size, enabling the educational charity to significantly boost its teaching capabilities.
It is hoped the work will garner national attention for the centre and the educational charity that runs it and encourage the next generation of scientists.
The centre's chief executive Liz Hodge said: "The redevelopment will allow us to create an exciting new environment for science discovery and significantly increase the reach of Stem (Science, Technology, Engineering and Maths) related education programmes, exhibits, events, clubs and activities.
"This is turn will encourage increased visitor numbers, establish Aberdeen as a STEM hub and inspire people of all ages to engage with science and related careers, realising long term benefits for our region, its people and the economy."
The architect's plans for the facility will involve redeveloping the current building and adding additional space.
During construction, which begins later this year, the centre will temporarily relocate to another city location, which has still to be officially confirmed.
The long-term goal of the expansion is to build on the region's existing technological and digital skills for future generations, which are vital across the oil and gas, food and drink, agriculture and tourism industries.
John Halliday, chief executive, said the firm was delighted to be playing a part in such an important project.
Mr Halliday said: "We are working closely with Aberdeen Science Centre to create a state-of-the-art 21st century facility able to serve the north of Scotland.
"We hope it will excite future generations of budding young scientists."
Halliday Fraser Munro is already involved in the Kingsford Stadium plan and has a track record that includes developments such as the Village Hotel and Maggie's Aberdeen.
The science centre scheme has been named the Lifetime of Science project and is supported by the Inspiring Science Fund, which is a partnership between the Department for Business, Energy and Industrial Strategy, the Wellcome Trust, Opportunity North East and the city council.
Construction is due to finish in 2020.